By Hanif Ghaffari 
A nightmare for the French president
April 15, 2019 - 11:20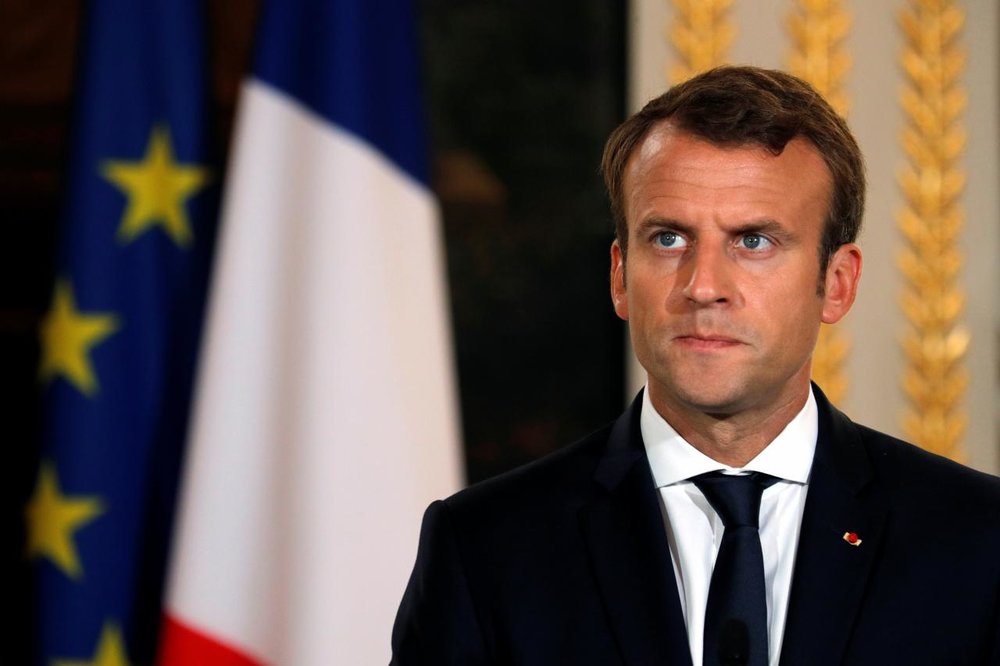 TEHRAN - Although the popularity of Emmanuel Macron has risen over the past month, rising to over 30%! But this popularity is not enough for his party's victory in the European parliamentary elections. On the other hand, many analysts believe that if the current trend continues, Macro will fail in the presidential election of 2022.
The young French president won the presidential election in 2017. In that election, he was able to gobble up his opponent Marin Le Pen with the full support of French parties and groups. However, Macron does not have a good time today!
As "TIME" reported, France's Yellow Vest protesters took to the streets for a 22nd straight Saturday, leading to clashes with police in the southwestern city of Toulouse, while the capital remained calm. Police used tear gas and water cannon in Toulouse to keep demonstrators out of the center of the city, French television showed.
Parts of Paris and some regional cities were declared off limits to protesters following an eruption of violence last month, when anarchists sacked and burned stores and restaurants on the Champs-Elysees. Around 31,000 Yellow Vests turned out across France, including about 5,000 in Paris, according to Interior Ministry figures cited by AFP, up from about 22,300 last Saturday.
The Yellow Vests have protested every Saturday since Nov. 17, with demands ranging from lower taxes and improved spending power to better public services, although numbers have declined since the movement began.
The protests raised at a time when some analysts were speaking of Macron's role in leading Europe! Not long ago, there were talks of Macron becoming Europe's new Angela Merkel, and that he's slowly assuming her role as Europe's leading figure.
As Merkel's center-right Christian Democratic Union (CDU) fared badly in the September general elections, her status as Europe's leading figure has taken a hit. On the other hand, Emmanuel Macron emerged victorious from the French presidential elections, defeating France's far-right candidate Marine Le Pen and entered the Elysee Palace.
From that time on, Macron had several meetings with European authorities on migration, fixing the euro currency, Europe's defense, taxing digital companies and other issues. This was while his authority was flagging at home.
The fact is that Macron is a huge loser in the political and administrative equations of France and Europe! If the young French president fails to win the European Parliamentary election, which lasts less than two months, he will find a very difficult situation at the Elysees Palace. In this case, his term of office may be over before 2022! The subject of the French president is a nightmare.