Heavy rainfalls boost Iranian hydropower output by 5GW
April 15, 2019 - 21:5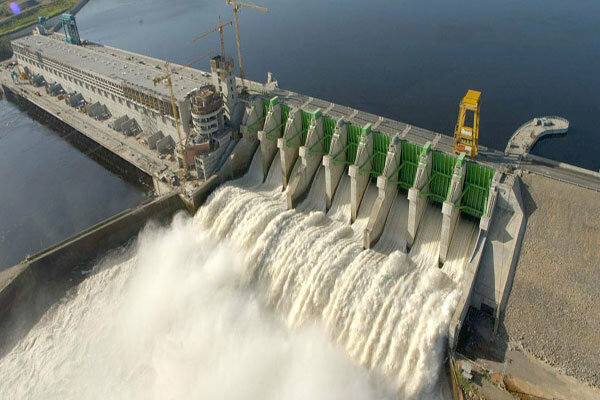 TEHRAN – Recent heavy rainfalls in Iran has increased the electricity output of the country's hydropower plants by up to 5,000 megawatts, IRNA reported on Monday quoting an official with Iran's Power Generation and Distribution Company (known as TAVANIR).
According to TAVANIR Deputy Distribution Coordinator Mahmoud Reza Haqifam, in the peak consumption hours of the day, between 9,500 MW and 10,000 MW of electricity is charged to the network by hydropower plants.
The official also mentioned the program for overhauling the country's thermal power plants and said, the program has almost finished and the overhauled plants are ready to be put into operation at full capacity.
The official further noted that, along with increasing the output and power generation capacity, consumption management programs for agricultural, industrial, administrative and even household sectors are also a priority for the energy ministry and with the summer approaching we will put significant importance on such programs.
In October 2018, the head of Iran's Thermal Power Plants Holding Company unveiled a plan for an increase in the efficiency of the country's power plants up to 40 percent.
According to Mohsen Tarztalab, following a development initiative foreseen in the country's Sixth Five-Year National Development Plan (2016-2021) the average efficiency of the country's power plants would increase 2.1 percent from the current 37.9 percent.
According to the plan, new power plants in Iran should operate with an efficiency of at least 55 percent.
Last Month, deputy minister of energy for electricity affairs said that Iranian power plants are set to produce at least 51 gigawatts (GW) of electricity during the peak hours of consumption in summer.
According to Homayoun Haeri, in this regard the oil ministry plans to focus on consumption management and increasing the average efficiency of the country's power plants to 38.5 percent.
"The production record high of 47,000 megawatts (47 GW) which was achieved in last summer should not only be maintained this year but we need to increase the number to at least 51,000 megawatts (51 GW)," Haeri said.
The Ministry of Energy has been trying to improve the efficiency of the country's existing power plants as part of efforts to limit harmful emissions and cut fuel consumption.
The country's current nominal power generation capacity stands at 79.325 GW.
EF/MA