UNESCO-tagged hydraulic ensemble unaffected by flooding
April 15, 2019 - 21:7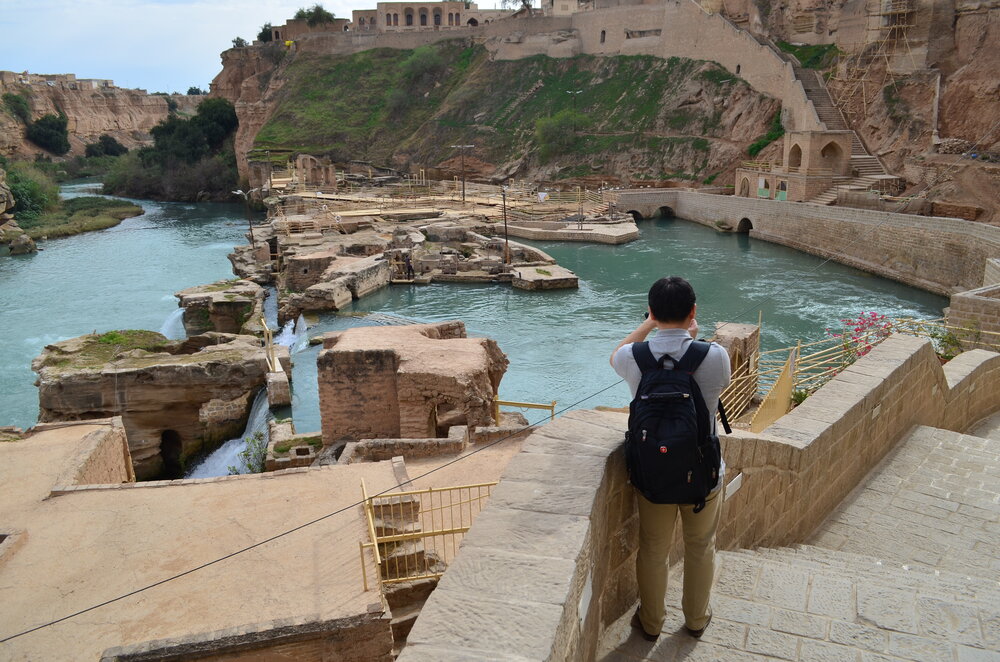 TEHRAN-- Shushtar Historical Hydraulic System, a UNESCO-registered ensemble in southwest Iran which is known as a 'masterpiece of creative genius', has not been affected by flash floods and heavy rainfall that stroke almost all of the country in the past weeks. 
"Fortunately, up to the moment, no major damage has been caused to the World Heritage site of Shushtar in Khuzestan [province]," Mohammad-Hassan Talebian, a deputy for the Cultural Heritage, Handicrafts and Tourism Organization, told IRNA late on Saturday.
The ensemble comprises bridges, weirs, tunnels, canals and a series of ancient watermills powered by human-made waterfalls. It is named after an ancient city of the same name with its history dating back to the time of Darius the Great, the Achaemenid king.
Referring to the intensity and duration of the recent rainfalls in the country, particularly in Khuzestan, the official said that some northwestern sections of Shushtar's watermills have been collapsed and the flooding still exists in the area.
"Large volumes of water do not make dredging possible, and we are waiting for water to dip."
Talebian said that a UNESCO representative has recently paid a visit to the ensemble in order to assess effects of landslide that had previously happened in the region.
"The representative will also conduct researches on flooding and its consequences on the World Heritage."
Earlier in March, Mohammad-Hossein Arastouzadeh, the director of the world heritage site, announced that the ensemble is under threat of mineral salt and wastewaters that perpetually pass through.
"These days, due to the increase in salt contents in the waters flowing into this [world] heritage complex, dandruff and salt deposits are seen in different parts of the structure."
Inscribed on UNESCO World Heritage list in 2009, the Shushtar Historical Hydraulic System may testify to the heritage and the synthesis of earlier Elamite and Mesopotamian knowhow. According to UNESCO, the ensemble was probably influenced by the Petra dam and tunnel and by Roman civil engineering.
AFM/MQ/MG