Defense chief sees failure of sanctions as reason behind U.S. move against IRGC
April 16, 2019 - 20:13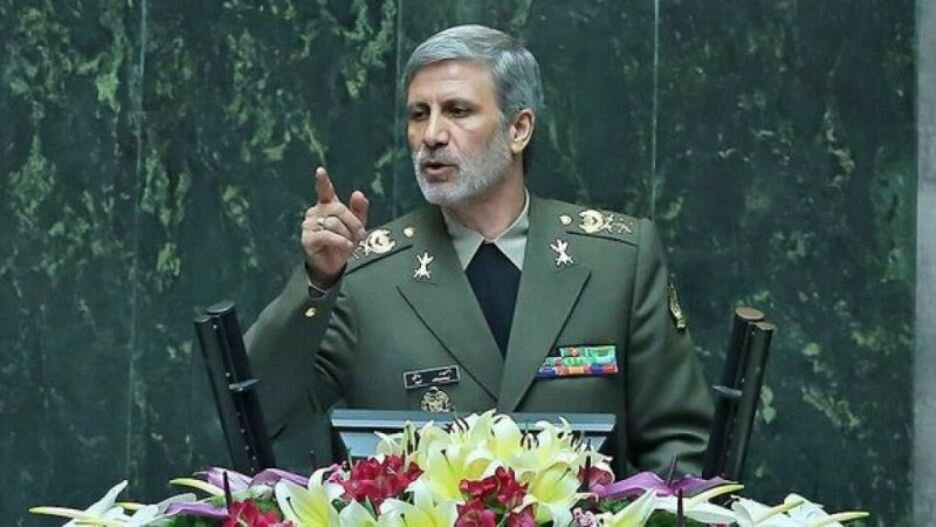 TEHRAN - Iranian Defense Minister Amir Hatami said on Tuesday that designation of the Islamic Revolution Guard Corps as a terrorist organization by the Trump administration shows the inefficiency of sanctions against Iran.
In an open session of the parliament, he said the government agrees with generalities of double-urgency bill by the parliament to counter the U.S. action against the IRGC.
The defense minister predicted that the U.S. plot against the IRGC will end in failure.
The U.S. has faced reverse results after imposing sanctions against Iran and they are angry with the IRGC's victories, he noted.
Hatami described the U.S. act as a violation of international law which he called "dangerous".
It is the first time that the U.S. is branding the military forces of a country as terrorist. Some officials as the Pentagon and the State Department had warned the Trump administration about such a decision.
U.S. President Donald Trump labeled the IRGC as terrorist organization on April 8.
Immediately after the announcement, the Iranian Supreme National Security Council named the CENTCOM a terrorist organization, and the U.S. government a sponsor of terror.
NA/PA