U.S. oil sanctions on Iran 'extremely unfair': Pakistani analyst
April 28, 2019 - 20:43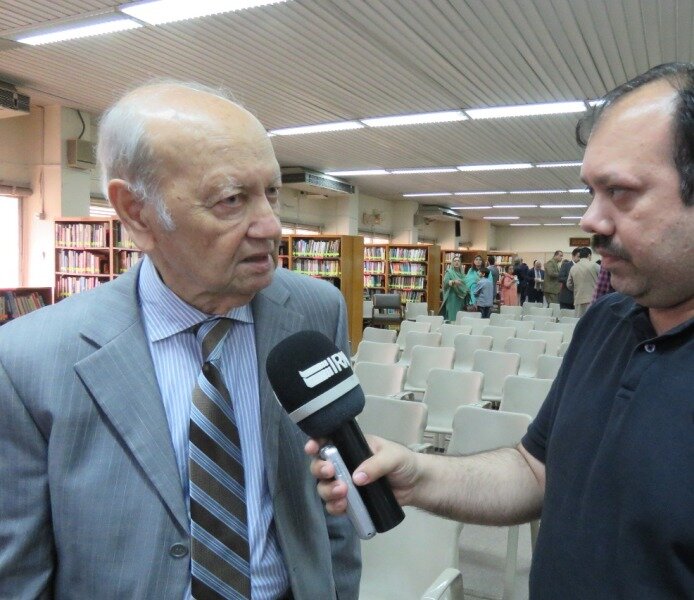 TEHRAN – A senior Pakistani analyst has described the U.S. decision to end sanctions waivers for Iran oil exports as "extremely unfair", saying Washington cannot impose its will on the entire world.
In an interview with IRNA published on Sunday, retired Lieutenant General Talat Masood said the United States' unilateral actions would create serious problems for the rest of the world.
"I think this is extremely unfair because the U.S. is not a country which can impose its will on the entire world," he said.
"If there was any action that had to be taken, it has to have the approval of the United Nations and of all world powers," he emphasized.
The analyst added that the U.S. is trying to create divisions and impose its will and hegemony over the world by reimposing the sanctions.
"This is unfair and I would expect that the Chinese, Russians and other major countries, even European countries, will try not to go by what Americans have to say," he stated.
The expert further said the U.S. administration is pursuing a very aggressive policy towards Iran in order to please the Zionist regime.
"They think that Iran is standing up to the Zionist regime and promote the interests of the Muslim world, so I think they want to pressure Iran because of that," Masood commented.
Following its withdrawal from the Joint Comprehensive Plan of Action (JCPOA) and reimposition of unilateral sanctions against Iran, the U.S. had agreed to allow several countries to continue buying Iranian oil.
However, in a recent statement, U.S. Secretary of State Mike Pompeo said the United States would not be extending any waivers exempting importers of Iranian oil from U.S. sanctions and there would be no grace period for those economies to comply.
MH/PA