Intl. conference to discuss sustainable tourism in Lut Desert
April 29, 2019 - 21:9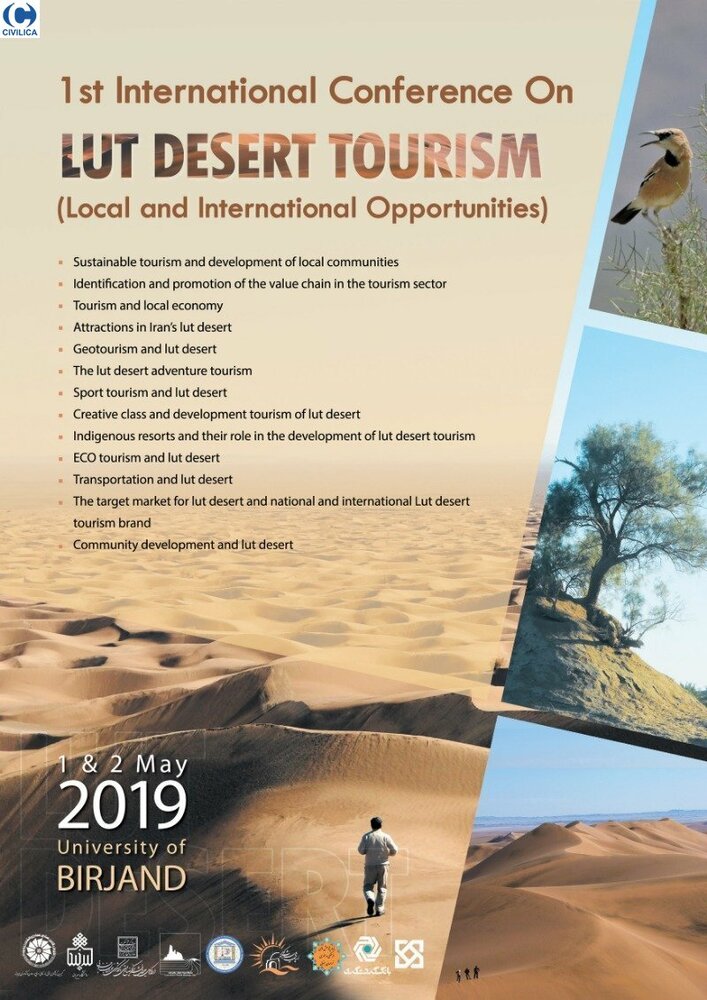 TEHRAN – The University of Birjand, which is edged by the UNESCO-tagged Lut Desert, will be hosting an international conference on sustainable tourism in the vast desert, ISNA reported.
Titled "Lut Desert Tourism, Local and International Opportunities", the event will explore how to empower local communities and it will also touch upon geo-tourism, attractions, sports tourism, eco-tourism, transportation in the arid land.
"130 papers from countries such as Spain, Italy, Malaysia and India will be presented at the conference, and a workshop on sustainable development in Lut will be held on the sidelines," said Mohammadreza Majidi, a former Iranian representative at UNESCO.
Majidi also urged the need for running training courses for inhabitants in order to raise awareness of how to preserving this natural environment.
The event will be held on May 1 and 2 under the auspices of Iranian National Commission for UNESCO and the Cultural Heritage, Handicrafts and Tourism Organization.
Lut Desert, which dominates eastern Iranian territory, offers its adventurers epic journeys of breathtaking beauty and wilderness. Amongst its top attractions are giant dunes, shifting sands, salt plains and wind-hewn rocks.
Between June and October, this arid subtropical area is swept by strong winds, which transport sediment and cause aeolian erosion on a colossal scale. Consequently, the site presents some of the most spectacular examples of massive corrugated ridges, according to the UNESCO.
The region has been described in the past as a place of 'no life' and information on the biological resources in this area is limited. Nevertheless the property possesses flora and fauna adapted to the harsh conditions including an interesting adapted insect fauna.
AFM/MQ/MG