Sardar Azmoun accuses Lebanon of time wasting
November 12, 2021 - 14:30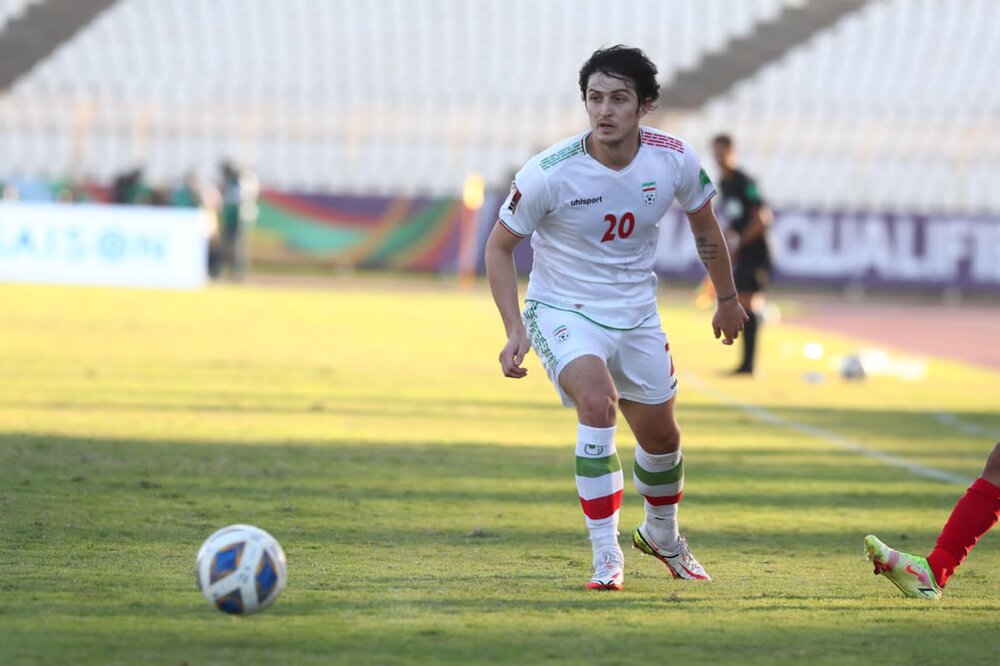 TEHRAN – Iran national football team forward Sardar Azmoun furiously hit out at Lebanon football team for time wasting.
Iran came back from a goal down to beat Lebanon 2-1 in the stoppage time on Thursday in Group A of the 2022 FIFA World Cup.
Azmon levelled the score just a minute after the regular time and Ahmad Nourollahi scored the winner just before the final whistle.
"To play against the teams such as Lebanon is very difficult since they want to stop you by wasting the time. The Lebanese players pretended they were injured in each collision," Azmoun said.
"Lebanon are not capable of qualifying for the World Cup even though they emerged victorious over us. This tactic doesn't work well," the Zenit star added.
"In the 2018 FIFA World Cup, we were a defensive-minded team but we never wasted the time. I would like congratulate to the Iranian people for winning the match," Azmoun stated.