Movie on assassination of nuclear scientist Dariush Rezainejad premieres at Fajr
February 6, 2022 - 18:34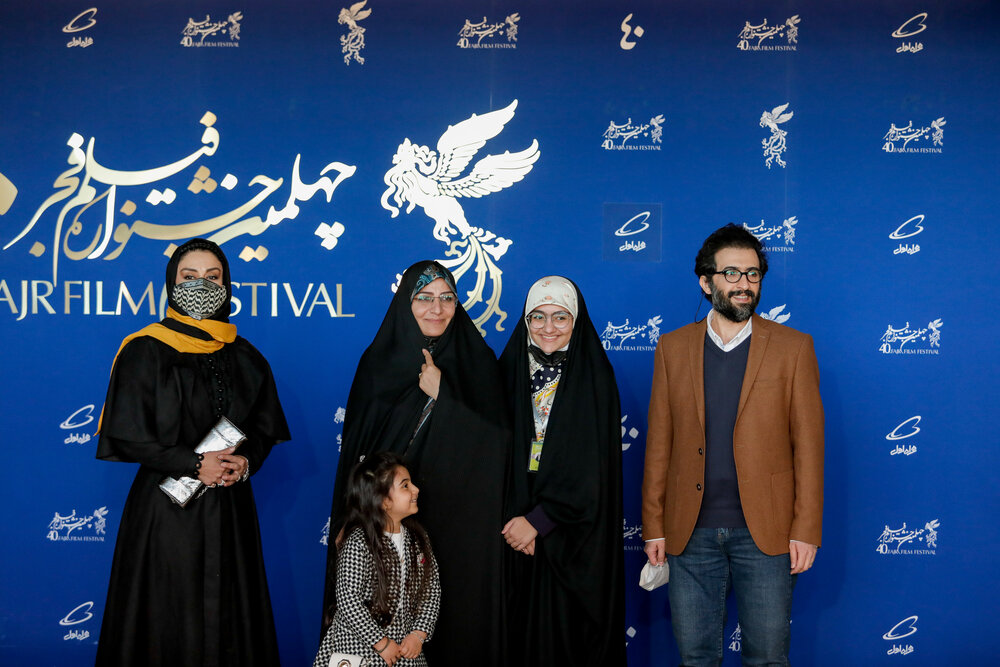 TEHRAN – "Henas", a drama about the assassination of nuclear scientist Dariush Rezainejad, premiered at the 40th Fajr Film Festival on Saturday.
35-year-old Rezainejad was shot dead by Mossad gunmen before the eyes of his wife and little girl in front of his house in Tehran in July 2011. The movie portrays the terrorist attack through the eyes of his wife.
"We never intended to make a spy drama," director Hossein Darabi said in a press conference after the premiere of the film.
"Due to the fact that the subject is a matter of great security sensitivity, we wanted to portray the feelings of the wife in that situation," he added.
He noted that the story of the film has been written based on Rezainejad's life story and has its roots in reality.
"There is no point in the film in conflict with reality," said Rezainejad's widow, Shoreh Pirani, who was in attendance at the screening and press conference.
"However, there have been some scenes that were suitably exaggerated in order to influence the audience," she added. "This film is the story of choice; in the life with my husband, I learned in depth about valuable topics such as motherland, identity and national solidarity, and this movie has depicted all these very well."
Producer Mohammadreza Shafah said, "The true-life story of someone is not necessarily appropriate to be turned into a movie. Most parts of what you see in 'Henas' have been exaggerated to show devotion and self-sacrifice."
Merila Zarei, who stars as Shoreh Pirani in "Henas", said, "I did my best at all times to portray Shoreh Pirani in the film."
"Once, I told her that I found gems of love, faith and patience in her and I would use all my strength not to be ashamed of it. When I saw her weeping while watching the movie, I realized that I've been on the right path," she added.
Zarei co-stars with Behruz Shoeibi as Rezainejad in this film.
The assassination of Rezainejad has also previously been the subject of the play "Day of Armita", which was performed at the 39th Fajr Theater Festival in 2021.
The play was centered on Rezainejad's daughter, Armita.
Photo: Cast members Merila Zarei (L), Kowsar Heidari (2nd L) and Behruz Shoeibi (R) and nuclear scientist Dariush Rezainejad's widow, Shoreh Pirani, and daughter Armita attend the premiere of "Henas" at the 40th Fajr Film Festival in Tehran on February 5, 2022. (ISNA/Hadi Zand)
MMS/YAW