Iran's "Maman" garners awards for stars at Les Rimbaud du Cinema
October 31, 2022 - 18:21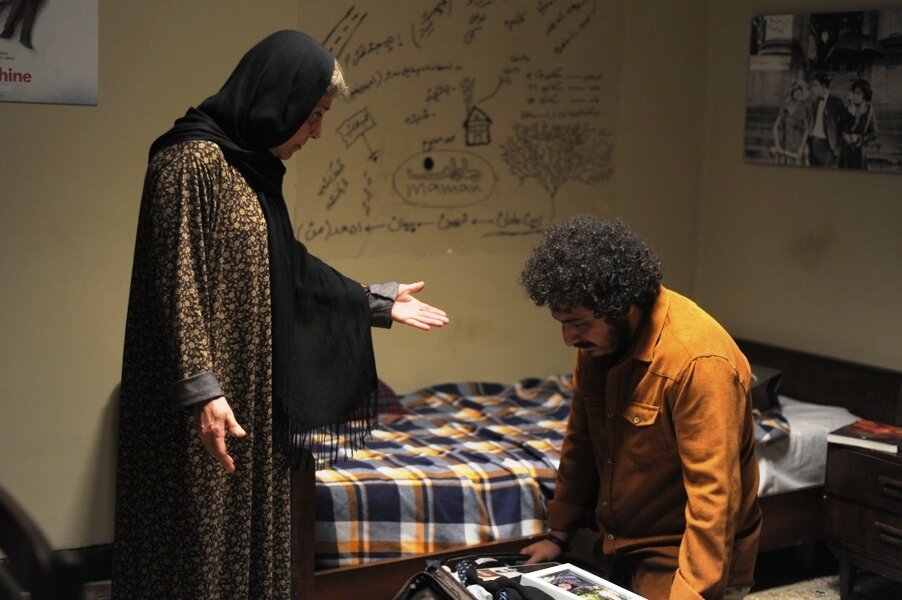 TEHRAN – The Iranian drama "Maman" has won the awards for best actor and supporting actor for its stars Roya Afshar and Erfan Ebrahimi at the Les Rimbaud du Cinema festival in France.   
Afshar received the award for her portrayal of a woman, who lost all the beautiful things she once had – including her name, her job and her husband – years ago, after the outbreak of the war.
Now she works as a cab driver and lives in a small apartment with two of her three sons, one of them is portrayed by Ebrahimi.
In order to proceed with her maternal authority, she keeps her sons apart from each other and of course from a piece of land she owns. Just when she gets rid of the wife of her youngest son, the other son decides to marry one of his colleagues. And the story develops in two parallel worlds: in the world of the real and the world recreated in a film script the youngest son is writing.
The Les Rimbaud du Cinema festival, which took place in Ardennes, announced the winners on Friday. The festival is named after Jean Nicolas Arthur Rimbaud, a French poet known for his transgressive and surreal themes and for his influence on modern literature and arts, prefiguring surrealism.
"The Last Bath" by Portuguese director David Bonneville was selected as best feature film.
It follows Josefina, a 40-year-old nun who is about to take her perpetual vows. She is called back to her childhood village to attend her father's funeral when she meets her 15-year-old nephew who has been abandoned by his mother. Isolated, back at the old family house in a sun-drenched remote village, the nun and her nephew feel disconcerted as feelings of attachment emerge.
The award for best short was given to "The Little Prodigy" by Xavier Diskeuve from Belgium.
In this film, a young pianist on the eve of an important competition, Felix nevertheless lets himself get caught up in a scheme organized by his cousins Raoul and Jean-Louis, agents of football players.
Swedish filmmaker Celina Escher's "Fly So Far" was picked as best documentary.
After serving ten years behind bars for her miscarriage, considered by her government to be an act of aggravated murder, Teodora Vasquez becomes a spokesperson for the other 16 Salvadoran women behind bars for the same "crime" in this story of sorority, resilience and solidarity.
Several other films were also honored during the award ceremony held at the Maison des Auteurs de la SACD.
Photo: Roya Afshar and Erfan Ebrahimi act in a scene from "Maman".
MMS/YAW