Kuhchenar still untapped for cultural tourism, official says
November 19, 2022 - 20:11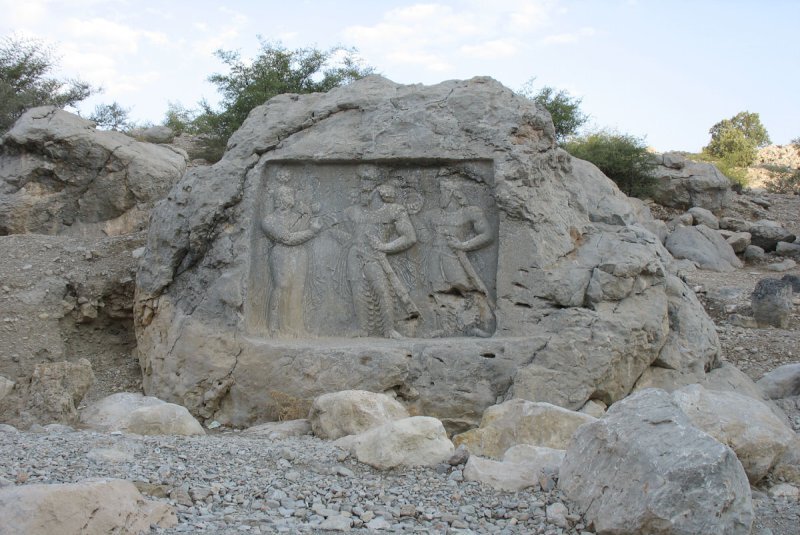 TEHRAN– Kuhchenar county, which is surrounded by iconic examples of Sassanid arts and architecture in Fars province, holds enormous potential to become a hectic hub for cultural tourism.
Kuhchenar county, which embraces significant places dating from the Sassanid era, has enormous potential to be a tourist hub by the means of a comprehensive plan, Fars province's deputy tourism chief said on Saturday.
"This county can be promoted as an effective cultural tourism destination if its travel infrastructure is updated by the implementation of a comprehensive tourism plan," Ebrahim Bakhtiari said.
Kuhchenar is located adjacent to Kazerun and the ancient city of Bishapur, which gives it a great appeal for cultural tourism, he said.
Moreover, it offers private investors ample opportunity for establishing eco-lodge accommodation units for domestic and international travelers, the official added.
In 2018, UNESCO added "Sassanid Archaeological Landscape of Fars Region", which is an ensemble of Sassanian historical cities in southern Iran, to its World Heritage list. The serial property is composed of eight selected archaeological site components in three geographical area contexts at Firuzabad, Bishapur, and Sarvestan, all located in Fars province.
The components include fortification structures, palaces, reliefs and city remains, which date back to the earliest and latest moments of the Sassanid Empire that stretched across the region from 224 to 651 CE.
In many ways, Iran under Sassanian rule witnessed tremendous achievements in Persian civilization. Experts say that during Sassanid times, the art and architecture of the nation experienced a general renaissance.
AM