Iran summons Chinese ambassador over joint statement with Persian Gulf Cooperation Council
December 11, 2022 - 21:48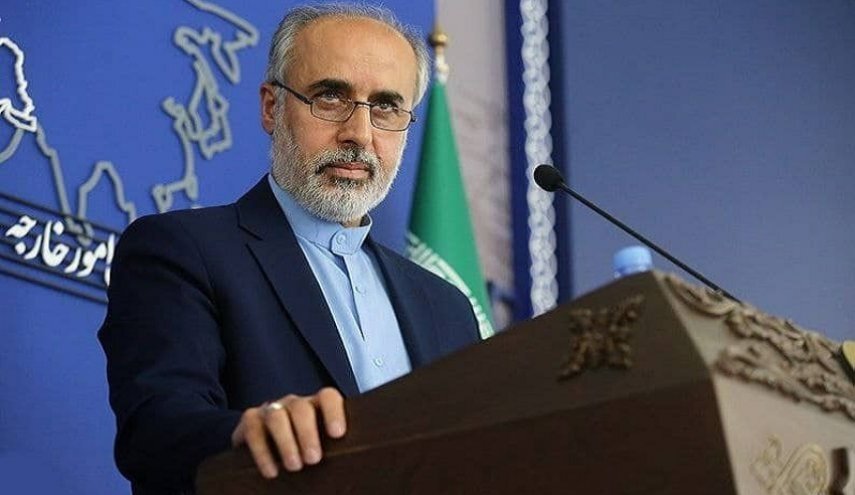 TEHRAN – Nasser Kanaani, the spokesman for the Iranian foreign ministry, has said that Iran conveyed its "strong discontent" with the joint statement China issued with the Persian Gulf Cooperation Council (GCC).
Chinese Ambassador to Iran Chang Hua was summoned to the Iranian foreign ministry over the joint statement issued following the GCC-China summit in Saudi Arabia, according to Al Alam.
Kanaani said during the meeting with the Chinese ambassador, the Iranian side aired its strong discontent with addressing Iran's territorial integrity in the GCC-China statement. "It was emphasized that the three Iranian islands of the Persian Gulf are an integral part of the territorial integrity of the Islamic Republic of Iran, which, like any other part of Iran, has never been the subject of negotiations with any country and will never be," Kanaani said.
The Chinese ambassador, for his part, noted that China respects Iran's territorial integrity.
Emphasizing his country's respect for the territorial integrity of the Islamic Republic of Iran, the Chinese ambassador, while explaining the objectives of the Chinese president's visit to Riyadh, called this visit in line with helping peace and stability in the region and using dialogue as a tool to solve problems.
Noting that his country's foreign policy in the region is based on balance, the ambassador announced the expected diplomatic exchanges, including the visit of the Deputy Prime Minister of China to Iran in the coming days, as a confirmation of this approach.
The leaders of the GCC member states and China held a summit in Riyadh on December 9, 2022. The joint statement issued by these leaders caused uproar in Iran because it referred to the issue of the three islands in the Persian Gulf.
"The leaders affirmed their support for all peaceful efforts, including the initiative and endeavors of the United Arab Emirates to reach a peaceful solution to the issue of the three islands; Greater Tunb, Lesser Tunb, and Abu Musa, through bilateral negotiations in accordance with the rules of international law, and to resolve this issue in accordance with international legitimacy," the joint statement said.
Iran rejected this part of the statement, saying that Iran's sovereignty over these islands is not negotiable.
Iranian Foreign Minister Hossein Amir Abdollahian has also chimed in on the issue. He described the three islands as inseparable and eternal parts of Iran, stressing that Tehran will by no means compromise on its territorial integrity.
"The islands of Abu Musa, the Greater Tunb and the Lesser Tunb in the Persian Gulf are inseparable parts of the pure land of Iran and belong to this motherland forever," he said on Twitter.
He emphasized that Iran would never compromise with any country on the importance of respecting the Islamic Republic's territorial integrity, Press TV reported.