By Afshin Majlesi
2023: ten top places to visit in Iran
January 2, 2023 - 20:11
TEHRAN - A new year means a fresh perspective. When planning trips across Iran in 2023, you may consider this formula liberally.
Many nations have lifted most of their pandemic restrictions after nearly three years of travel hiccups and difficulties. Numerous people are traveling abroad, and there is a lot of unmet demand that can be met globally.
The United Nations World Tourism Organization predicted that by the end of 2022, international tourism would be at 65% of pre-pandemic levels, with some regions having recently attained levels that were closer to 80% or 90% of their 2019 arrivals.
As for a continued travel rebound, experts are cautiously optimistic. To start the new year off right, many travelers are moving quickly. Here are ten destination ideas in the Iranian soil to get you started:
Persepolis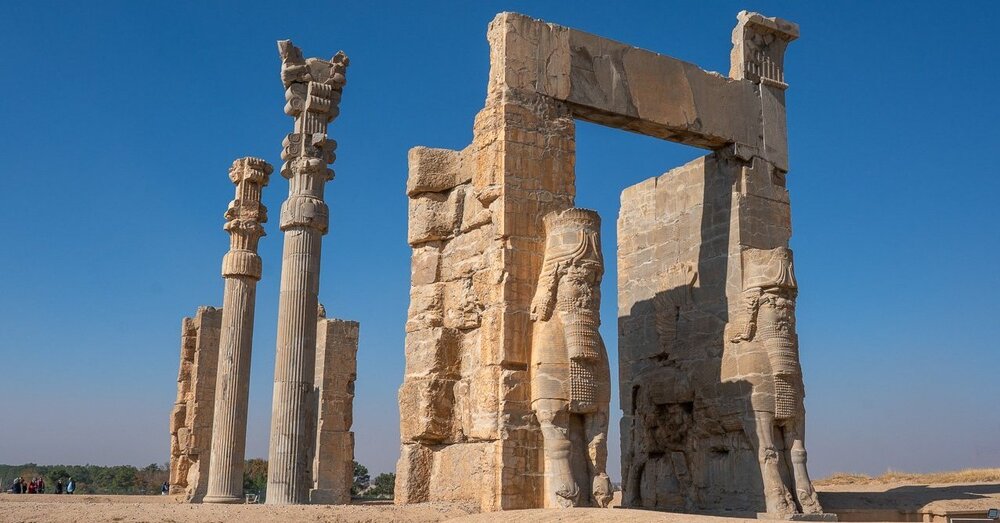 Persepolis, the ceremonial capital of the Achaemenid Empire (c. 550–332 BC), is a name that consistently appears on all lists of travel destinations in Iran.
Because of its immeasurable value as an archeological city and as a symbol of a once-proud culture, Persepolis was inscribed as a UNESCO World Heritage Site in 1979. It was finished over several decades at the base of Kooh-e Rahmat, also known as the "Mountain of Mercy.".
The main structure of Persepolis embraces grand halls, throne rooms (Apadana palace), and stairways, each with delicate, eye-catching architectural features that were distinctive themselves. According to industry insiders, traveling through Iran without stopping at Persepolis is unquestionably a missed opportunity.
Shahr-e Sukhteh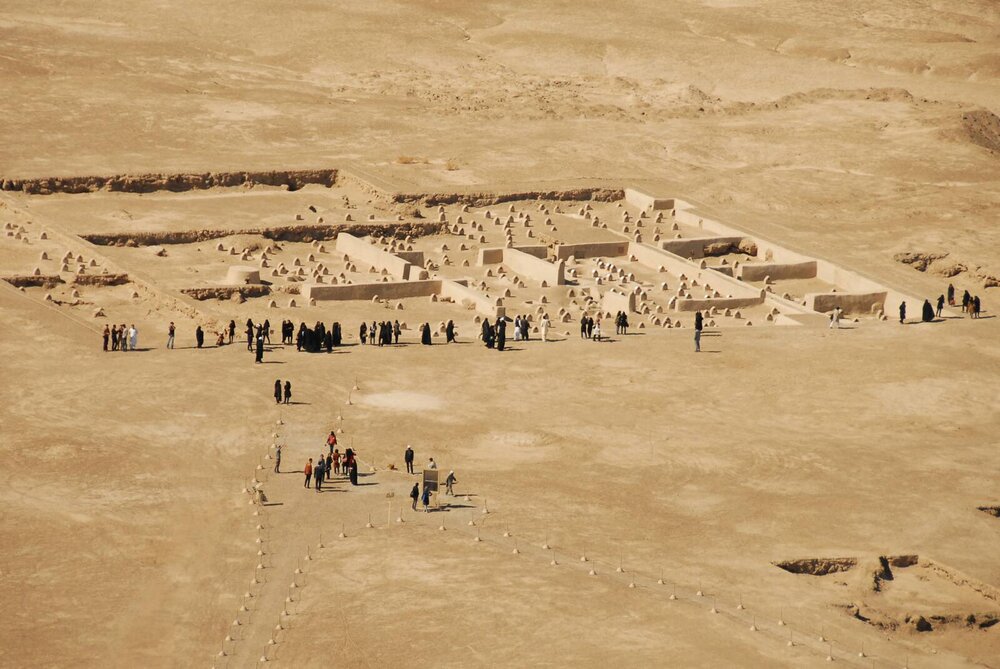 One of the most historically impressive tourist destinations in Iran is the Burnt City, also known as "Shahr-e Sukhteh" in Persian. It is linked to four waves of civilization that were all destroyed by incredibly destructive fires.
It is situated at the intersection of ancient trade routes that crossed the Iranian Plateau. The mud-brick city's ruins represent the beginning of eastern Iran's first complex societies.
It was first settled around 3200 BC, and from then until 1800 BC, it was inhabited during four major periods. During this time, the city developed several distinct areas, including those where monuments were built and separate quarters for housing, burial, and manufacturing.
Abyaneh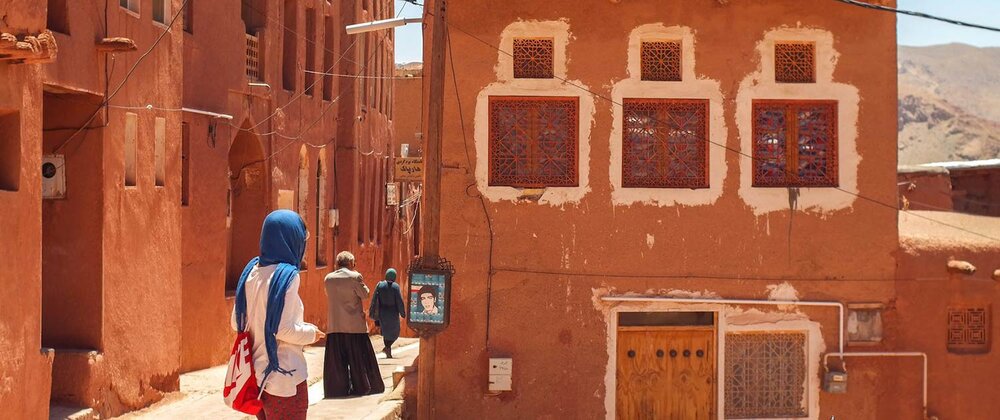 One of the oldest and most picturesque stair-stepped villages in the world is the ancient, crimson-colored Abyaneh, which is located at the base of the Karkas mountain.
This unrivaled tourist destination is known among visitors as "The Red Village" because it is completely covered in houses painted in a reddish-mud color.
Situated some 80 kilometers from Kashan and 40 kilometers from Natanz in Isfahan province, Abyaneh attracts tens of thousands of domestic and international visitors per month, mostly when it holds important feasts and ceremonies.
Arg-e Bam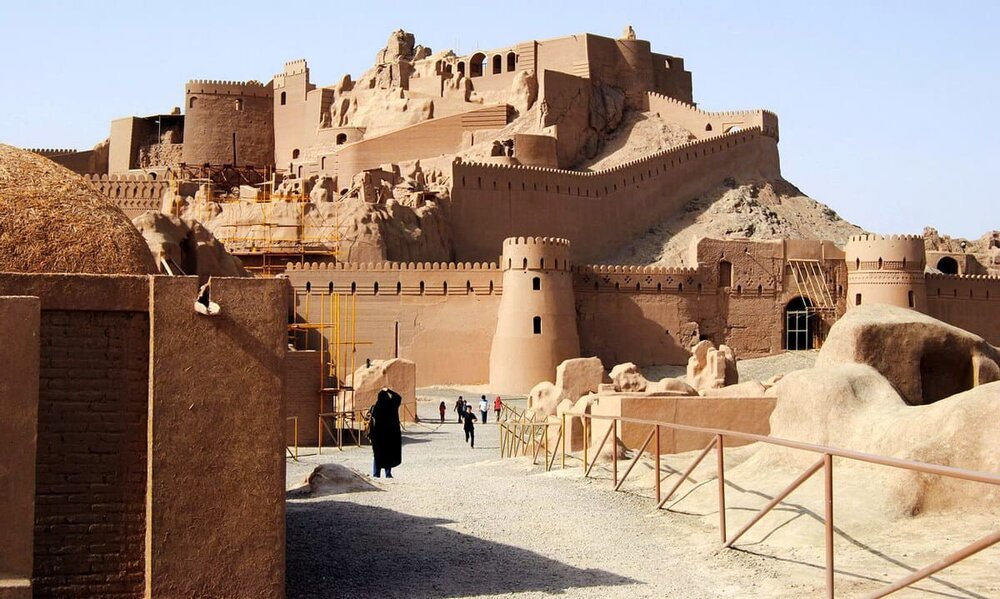 One of the oldest and largest adobe buildings in Iran, if not the entire world, is the Arg-e Bam ("the citadel of Bam"), which is listed on the UNESCO World Heritage List.
Tens of archaeologists and engineers have worked on the reconstruction of this citadel after a significant earthquake destroyed much of it, including the most important piece of a once-fortified, medieval town.
The adobe walls of Arg-e Bam contain more than just magnificent history and architecture; they also reveal tales of a civilization that dates back more than 2500 years and the way of life of a people who were surprisingly well-adapted to the harsh conditions of the arid desert.
Hyrcanian forest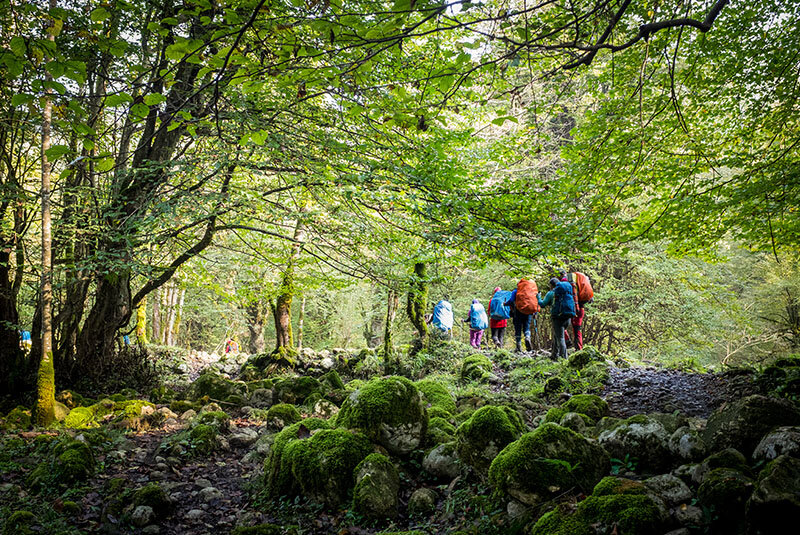 The Hyrcanian forest in the northern parts of the country is one of the most incredible and ancient of its kind, making it a very popular tourist destination in Iran.
The forests collection is among the oldest on the planet because they have endured for between 35 and 50 million years.
The Hyrcanian forest was listed as a natural UNESCO site due to its abundance of over 3000 vascular plants and 58 mammal species, including the famed Persian panther and the critically endangered wild goat. There are rumors that the forest still contains rare plants like the beech (Fagus), alder, elm, and wild cherry.
Masjed-e Kaboud
One of Iran's greatest architectural marvels is the Tabriz Blue Mosque, also known as the Kaboud Mosque.
The extravagant beauty of the monument is due in large part to its exquisite tile work, tall curves, distinctive design, and symmetrical arches.
After a devastating earthquake in 1727, the mosque was spared. However, a later earthquake in the same century caused many portions of it to collapse. In 1973, the building's many components underwent reconstruction.
Hormuz island
Known for its red soil and stunning rocky shore, Hormuz island is one of the most stunning islands close to Qeshm. The sand will occasionally turn glittery as one strolls along the shore, resembling a nighttime red sky with many stars.
The southernmost island is considered by many to be a must-visit tourist destination in Iran because of this location's special mesmerizing qualities at sunset or sunrise.
Many people are surprised to learn that people in Hormuz use the island's bloody soil to prepare regional foods or spices.
Khan-e Tabatabaei

Every year, tourists from all over the world visit Khan-e Tabatabaei, an architectural and artistic masterpiece that is situated in Kashan, an ancient oasis city.
The house's exterior and interior design is among the most notable of its kind, and some elements even serve purposes other than purely aesthetic ones.
Darak beach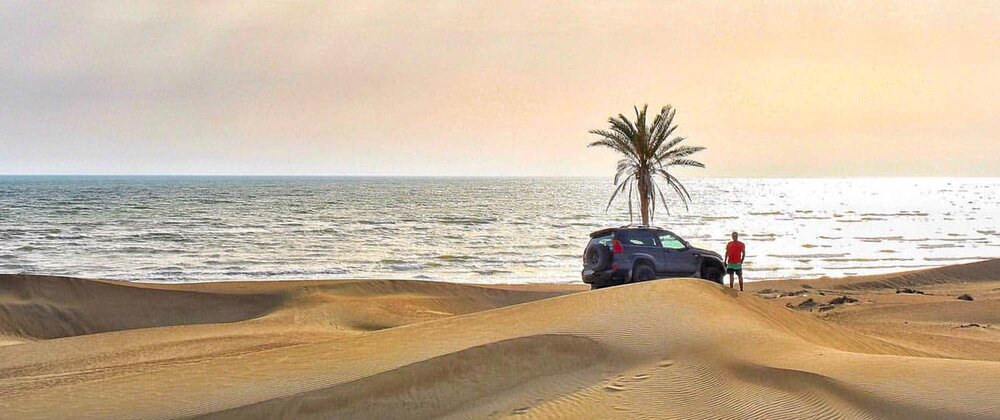 The captivatingly blue waters of the Sea of Oman and the golden sands of Chabahar in southern Iran converge at Darak beach.
When visiting the picturesque beach, tourists can enjoy some of the best activities, including hiking, swimming, and photography. The region is renowned for its stunning beaches and immaculate shoreline.
The unspoiled nature, crystal-clear waters, and the traditional way of life of the locals all contribute to the natural beauty of this place.
Bagh-e Shahzdeh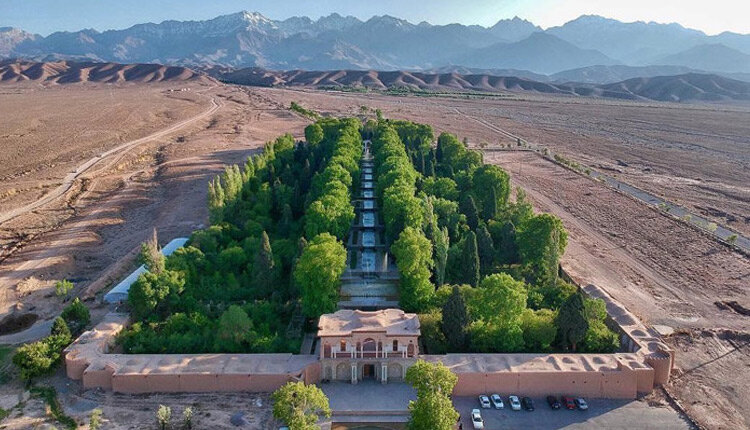 Arriving at this handsome garden is like being transported to a different planet because it is a lush oasis in the middle of the arid deserts that surround it.
Many nature lovers traveling to Kerman are willing to visit the beauty of this garden, which is situated amid a barren landscape. Such a mesmerizing contrast is what draws their admiration and wonder.
A small villa that Abdul Hamid Mirza, one of the last princes of the Qajar dynasty, once lived in, is visible at the top of the garden, which was built in the 1870s. Today, it serves as a restaurant, teahouse, and handicraft shop. It appears charming when floodlit in the early evening.
AFM