Shiraz hosts Fajr Intl. Poetry Festival in memory of ISIS terrorist attack victims
January 8, 2023 - 18:28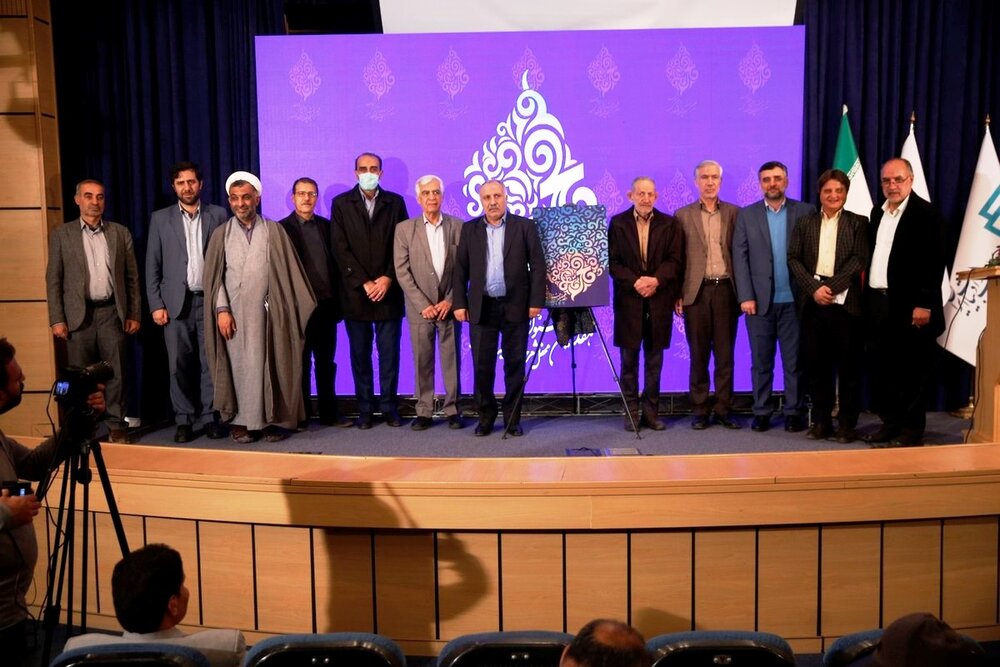 TEHRAN – The 17th edition of the Fajr International Poetry Festival opened in Shiraz on Saturday with a tribute to the victims of the Shah Cheragh terrorist attack.
Several pilgrims visiting Shah Cheragh, the shrine of Ahmad ibn Musa (AS) in the southern Iranian city, were killed in the attack carried out by ISIS last October.
Speaking during the opening ceremony, Ali Ramezani, the director of the Iran Book and Literature House, an organizer of the festival, expressed his happiness over the choice of Shiraz to host the event.
"We initiated the festival in a city that has moved to center stage in the country due to the terrorist attack and now it is a place where the country's poetic saplings will sprout," he said.
He called poetry the major part of Iranians' identity and said, "What encouraged us to select Shiraz to host the festival is the potential people in the Fars region have for poetry and literature."
Ramezani expressed his hope the festival could help uncover people's untold stories and bring unity back to the society.
Fars governor-general deputy in political, security and social issues Esmaeil Mohebbipur also attended the opening ceremony of the festival.
In a short speech, he said that different issues of the present time and the future are reflected by literati in literature and poetry, and added the country needs a future full of hope and happiness in order to progress.
Fars Culture and Islamic Guidance Department director Hamidreza Qanei also delivered a speech.
He said that Shiraz is mostly famous for being the homes of renowned poets such as Sadi and Hafez, and expressed his hope that selecting Shiraz as the host city would produce good outcomes for the event.
Ahad Dehbozorgi, Mahmud Ekramifard, Reza Esmaeili, Gholamreza Kafi and several other poets recited their latest works at the opening ceremony, which ended with unveiling a poster for the festival.
Poets from across the country will present their compositions produced over the past year at the festival.
Photo: Organizers and literati pose after unveiling a poster for the 17th Fajr International Poetry Festival in Shiraz on January 7, 2023.
MMS/YAW