Divine Commander Theater Festival honors winners
January 11, 2023 - 18:44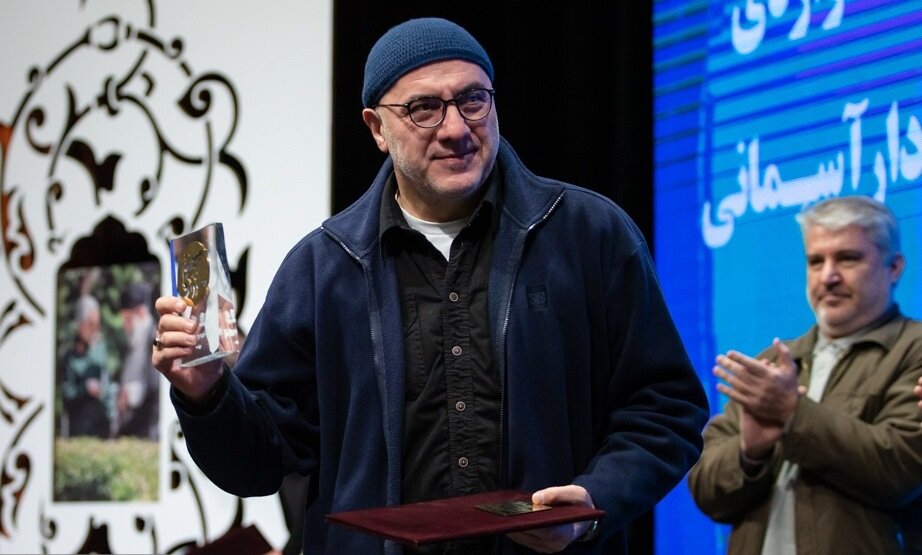 TEHRAN – Winners of the 4th edition of the Divine Commander Theater Festival were honored during the closing ceremony on Tuesday at Tehran's Arasbaran Cultural Center.
Following the assassination of General Qassem Soleimani in 2020, the festival was established by the Association of the Revolution and Sacred Defense Theater and the Revayat Foundation to present the commander's character, morale and his method of management to provide a role model for the younger generation.
"The Devotee" by Amir Hosseini, "Shemr to the Power of Ziyad" by Mohammad Adel-Gholami, "This Place Is under CCTV Surveillance" by Arezu Khosravi, "Flashback" by Amir Amini, "Tirnameh" Mehrdad Kavusi-Hosseini and "Nanny Iran's Lullaby for Her Children" by Hosna Qobadi were awarded at this year's festival.
The winners subsequently gained entry to the Fajr International Theater Festival, which will be held in late January.
The festival also honored director Azam Borujerdi and actor Farhad Qaemian for their lifetime achievements.
The 4th Divine Commander Theater Festival commenced on January 4 in Kerman at General Soleimani's grave in the Shohada Cemetery.
The festival was among dozens of cultural events organized to commemorate General Soleimani on the third anniversary of his assassination.
Photo: Actor Farhad Qaemian accepts a lifetime achievement award at the 4th Divine Commander Theater Festival at Tehran's Arasbaran Cultural Center on January 10, 2023. (Fars/Hadi Hirbodvash)
MMS/YAW