By Masoud Hossein
VAR needed 'more than ever' now
January 14, 2023 - 12:5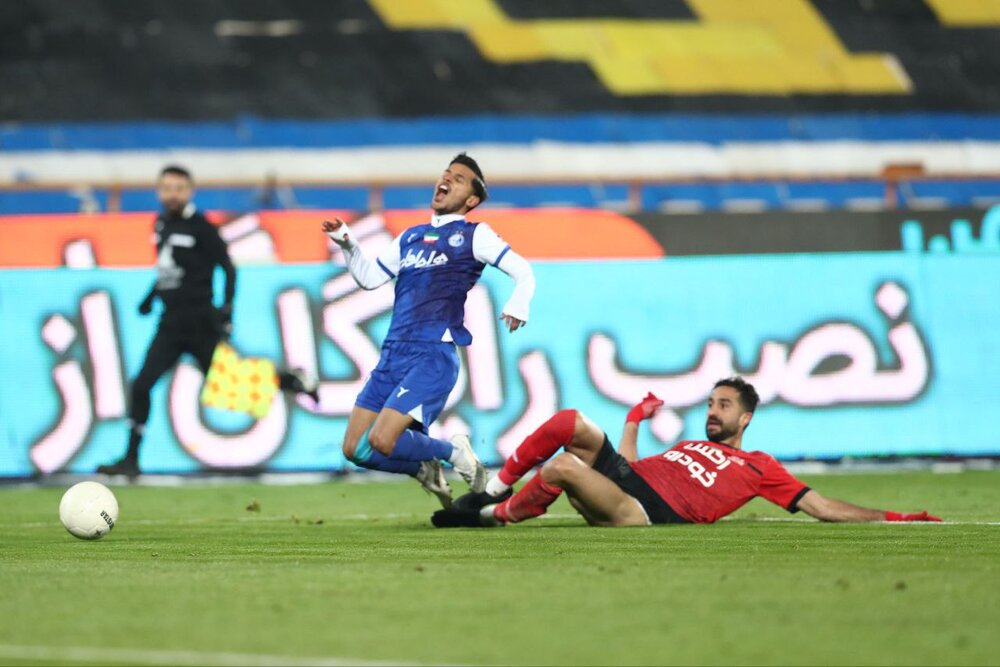 TEHRAN – A football match in Iran, once again, became controversial. Tractor were knocked out of Iran's Hazfi Cup by Esteghlal on Thursday, however the visiting team believe that the referees' decisions went against them.
Tractor were 1-0 up in the first extra time but the referee awarded a penalty to Esteghlal in the second extra time. The Blues were awarded the second penalty once again before the final whistle.
Tractor defender Hadi Mohammadi was also shown a red card due to unsporting behavior toward the assistant referee.
Tractor club have criticized the football federation for the incidents happened in Tehran's Azadi Stadium.
Regardless of whether they are right or wrong, the Video Assistant Referee (VAR) is needed more than ever to help the referees to make the best possible decisions.
The officials of Iran football federation had already assured to launch VAR system two years ago but they have not yet fulfilled their promise.
The VAR technology was used in Qatar's World Cup, where the new technology was a system designed to provide automated offside alerts to the video match officials team.
It means the VAR system is progressing ever faster but Iran has not yet implemented the first one.
VAR is needed now 'more than ever'.