Sassanid bas-relief to enjoy protective shield
January 17, 2023 - 22:33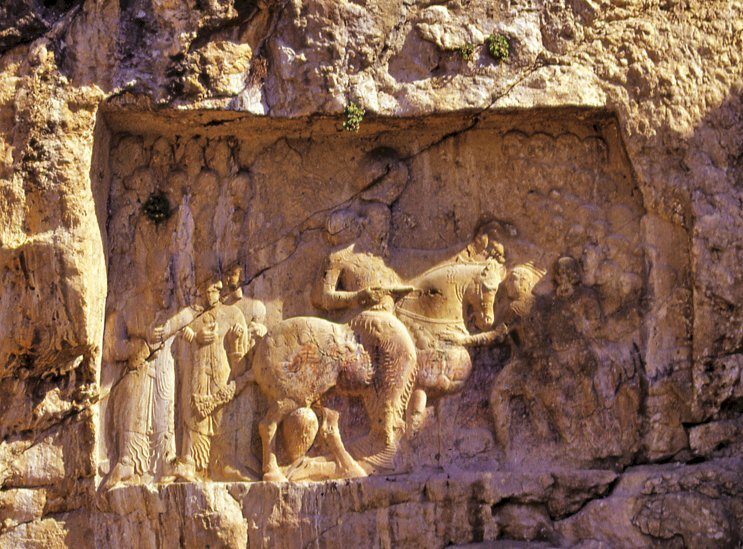 TEHRAN – Fars province's tourism director is implementing protective measures around an ancient bas-relief carving that depicts the victory of the Sasanian king Shapur I over the Roman emperor Valerian in c. 260 CE.
Fencing has previously been implemented to physically protect the relief motifs, and completion of the stone wall of the eastern side area is underway, Fars Province's tourism chief said on Monday.
Registered in the national list of cultural heritage, the Shapur's bas-relief is situated in Darab at a distance of 245 km from Shiraz, the official said.
In 2018, UNESCO added an ensemble of Sassanian historical cities in southern Iran -- titled "Sassanid Archaeological Landscape of Fars Region"-- to its World Heritage list.
Eight archaeological sites that make up the ensemble are spread across three geographical regions: Firuzabad, Bishapur, and Sarvestan. It demonstrates the effective use of topographic features and attests to the influence of Roman art as well as Achaemenid and Parthian cultural traditions, which later had a big influence on Islamic-era architecture and artistic movements.
The early cultural centers of the Sassanid civilization were built using a highly effective system of land use and strategic use of the topography found in the Sassanid archaeological landscape.
AFM