Gothic horror novella "St. Irvyne" published in Persian
January 17, 2023 - 18:52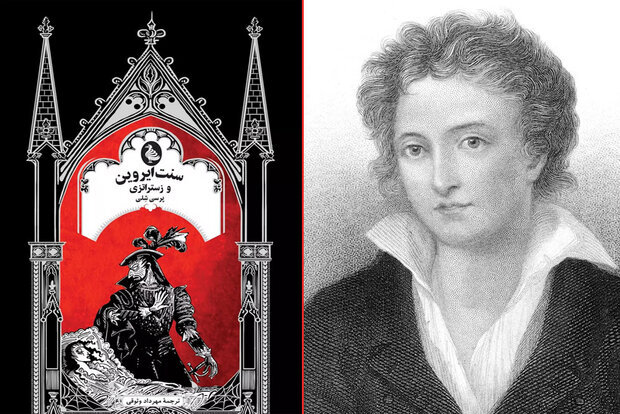 TEHRAN – "St. Irvyne: or, The Rosicrucian - A Romance", a Gothic horror novella by Percy Bysshe Shelley, has been published in Persian.  
Qoqnus is the publisher of the novella first published in 1811. It has been translated into Persian by Mehrdad Vosuqi.
The main character is Wolfstein, a solitary wanderer, who encounters Ginotti, an alchemist of the Rosicrucian or Rose Cross Order who seeks to impart the secret of immortality.
Percy Bysshe Shelley was one of the major English Romantic poets, and is regarded by some as among the finest lyric poets in the English language, and one of the most influential.
A radical in his poetry as well as in his political and social views, Shelley did not see fame during his lifetime, but recognition for his poetry grew steadily following his death.
Shelley is perhaps best known for such classic poems as "Ozymandias", "Ode to the West Wind", "To a Skylark", "Music", "When Soft Voices Die", "The Cloud" and "The Masque of Anarchy".
Shelley was a key member of a close circle of visionary poets and writers that included Shelley's close circle of friends, who were some of the most visionary poets, writers and thinkers of the day. Among them were his father-in-law, the philosopher William Godwin, Lord Byron, Leigh Hunt, Thomas Love Peacock, and his own second wife, Mary Shelley, the author of Frankenstein.
Though Shelley's poetry and prose output remained steady throughout his life, most publishers and journals declined to publish his work for fear of being arrested for either blasphemy or sedition.
Photo: A combination photo shows Percy Shelley and the front cover of the Persian edition of his novella "St. Irvyne".
MMS/YAW