Quake damages historical monuments in Khoy
January 20, 2023 - 18:12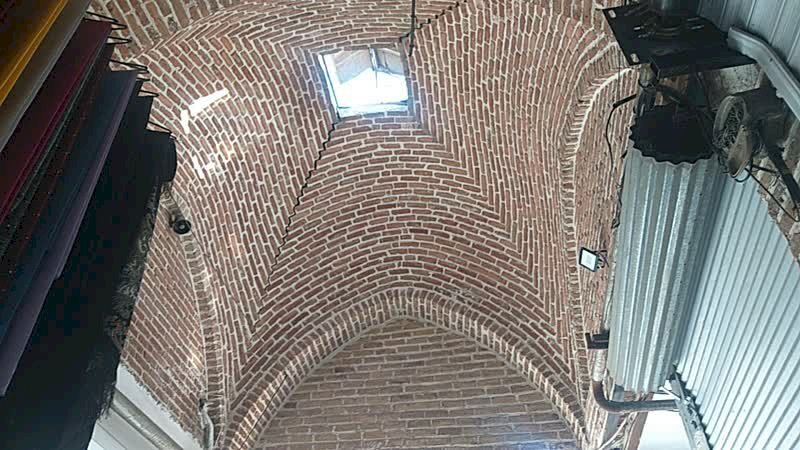 TEHRAN – The historical sites across the ancient city of Khoy have been damaged due to an earthquake of a magnitude of 5.8 on the Richter scale that occurred on Wednesday.
Following the powerful earthquake and its aftershocks, the historical monuments and aging buildings across the northwestern city have taken some 60 billion rials ($150,000) in damages, Khoy's tourism chief said on Friday.
Groups of assessors and cultural heritage experts have been dispatched to the region to investigate possible damages, Aziz Mirzai added.
The earthquake damaged monuments such as the Ayatollahi mansion, the historical bazaar of Khoy, the historical church of Qeris, and Shams-e Tabrizi's brick minaret, he noted.
Last October, a magnitude 5.6 earthquake rattled the city and inflicts 30 billion rials ($75,000) of damage to the city's historical sites.
Back then, the tourism authorities made promises to restore and revive the damaged monuments as soon as possible.
The recent earthquake, however, caused further damage to the monuments that had already been damaged.
The historical city is encircled by vast sunflower farms under the shadow of snow-capped towering mountains. It is also teeming with centuries-old mosques, churches, caravanserais, bathhouses, fortresses, and ramparts, each telling its own tales.
Khoy is also a destination for lovers of Persian literature, who come visit the mausoleum of Shams Tabrizi, a renowned Iranian poet, and mystic who lived between 1185 and 1248.
The economy of its surrounding regions is primarily based on agriculture; various fruits, grains, timber productions, and sunflowers. The latter is what Khoy is nicknamed for.
Situated near the ancient Silk Road in West Azarbaijan province, Khoy was enormously fortified in different eras of its history, most recently by a decree of Qajar rulers in the 18th and 19th centuries.
During bitter times in its history, Khoy was occupied by foreign military forces; for instance, in 1911, when the county was at odds with the then Ottoman Empire, and at some points during World War I and II by Russians.
ABU/AM