Frozen falls rare but still appealing
January 20, 2023 - 18:12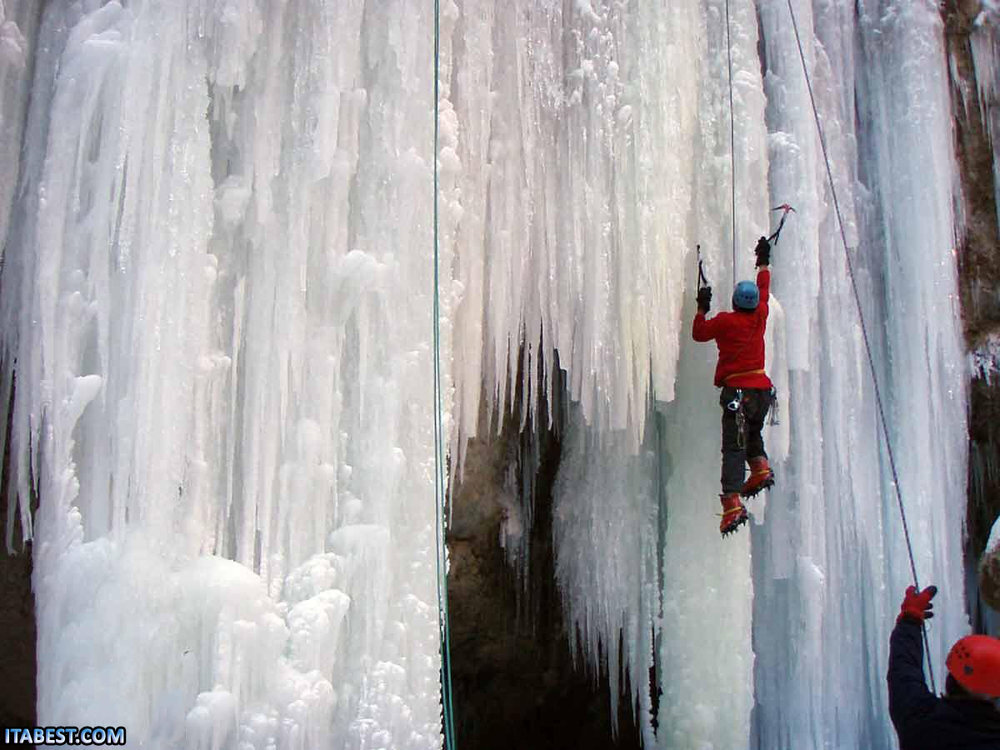 TEHRAN –Even though a frozen fall by definition is no longer a waterfall, many of them, like Abshar-e Akhlamad in northeast Iran, still hold appeal for ardent tourists.
Situated in a village of the same name some 85 kilometers from Mashhad in Khorasan Razavi province, Akhlamad waterfall is about 40 meters high. Fossils and mineral deposits in its pond testify that the cascade has a very long history.
The waterfall entirely freezes during the harsh winters when it presents magnificent natural views on the one hand and offers a challenge to rock climbers, on the other hand.
According to some sources, Abshar-e Akhlamad supposedly dates from the Late Jurassic. It boasts enormous amounts of pouring water during the first few months of the year as a result of the intense downpours.
Visitors may stay for a couple of hours, unwinding while taking in the fresh air in a setting known for its abundant apple and cherry trees.
Despite the country's ongoing struggles to preserve reliable sources of water, Iran is home to many beautiful falls and cascades. Although they are not among the highest, wildest, or heaviest waterfalls in the world, what makes them remarkable is that they are located in a region with a climate that primarily consists of arid and semiarid ranges.
Therefore, a waterfall with a strong flow would be rather eye-catching and worthwhile for some time for the vast majority of local and even some foreign travelers.
Over 300 waterfalls can be found on the Iranian plateau; some of the most well-known include Margoon in the province of Fars, Rayen in the province of Kerman, Latun in the province of Gilan, Piran in the province of Kermanshah, and Akhlamad in the province of Khorasan Razavi.
AFM