Black grapes harvested from 6,500 hectares of Sardasht vineyards
January 29, 2023 - 15:13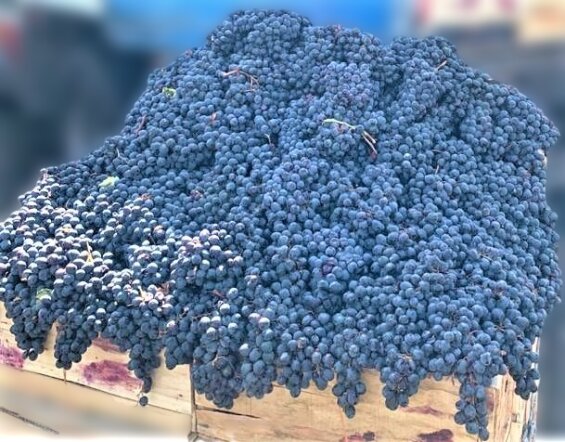 TEHRAN- Sardasht county in Iran's northwestern West Azarbaijan province, is one of the important hubs of black grape production in the country, and black grapes are harvested from 6,500 hectares of fertile vineyards in this county.
Due to the special climate conditions of this county, and gardeners not using fertilizers and poisons for growing black grapes, a completely organic product is obtained, which has a great reputation, and is highly welcomed by the other provinces.
This type of grape relieves nervous tension, increases breast milk, cleanses the stomach and intestines, and also removes skin wrinkles.
There are about 8,000 hectares of black grape orchards in Sardasht, of which 6,500 hectares are fertile.
Black grapes are technically berries and grow in clusters. These types of grapes are both seeded and seedless, with the difference that black seeded grapes are smaller than seedless ones.
The latest statistics published by the United Nations Food and Agriculture Organization (FAO) show that Iran stood among the world's top producers of many agricultural products in 2021.
MA/MA