$200m needed to restore historical mansions nationwide, tourism minister says
January 29, 2023 - 20:0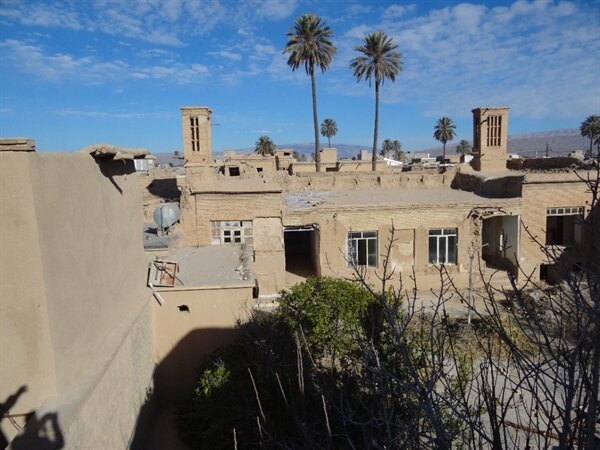 TEHRAN – Some 80 trillion rials ($200 million) is needed to restore damaged historical mansions across the country, Iran's Cultural Heritage, Tourism, and Handicrafts Minister Ezzatollah Zarghami has said.
Historical mansions are supposed to be restored with a minimum budget of $200 million, but due to the lack of funds, the only temporary solution is restoration with the help of local residents and owners, the minister said on Saturday, while visiting a mansion in the southern city of Fasa, Fars province.
Iran's Revitalization and Utilization Fund for Historical Places will also cooperate in restoration projects, he added.
He also paid a visit to the Fasa Culture Museum and noted that a museum like this can play an important role in preserving intangible heritage and passing on cultures to future generations.
Fasa Culture Museum shows the history of civilization, and it is an appropriate museum for the new generation, he mentioned.
Over the past couple of years, tens of historical places and monuments have been similarly ceded to the private sector across the country.
Upon an initiative scheme, the Fund (known by its Persian acronym Saabta) provides the opportunity for privately owned businesses to run certain old structures to be maintained and repurposed into hotels, traditional restaurants, or lodging places.
According to cultural heritage officials, this sort of investment seems to be attractive for private investors, because accommodation in [well-preserved] monuments is attractive for both domestic and foreign tourists.
Iran hosts some of the world's oldest cultural monuments, including bazaars, museums, mosques, bridges, bathhouses, madrasas, gardens, and rich natural and rural landscapes, 26 of which are UNESCO World Heritage.
The ancient region of Fars, also spelled Pars or Persis, was the heart of the Achaemenian Empire (c. 550–330 BC), which was founded by Cyrus the Great and had its capital in Pasargadae. Darius I the Great moved the capital to nearby Persepolis in the late 6th or early 5th century BC.
ABU/AM