Folios of rare Quran manuscripts on view at Tehran exhibit
February 5, 2023 - 21:30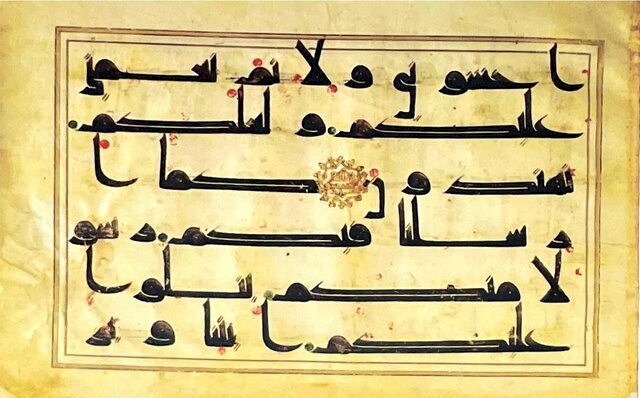 TEHRAN – Folios of two rare Quran manuscripts are on display in an exhibition at Tehran's Malek National Library and Museum, to commemorate the birthday anniversary of Imam Ali (AS), the first Imam of Shia Muslims, CHTN reported on Sunday.
The folios, which are preserved at the Malek museum, feature verses of surahs Al-An'am and Al-Baqarah in the Kufic calligraphy, the report added.
The show will be running for two weeks.
The Malek National Library and Museum is one of Iran's major centers for rare Persian and Arabic manuscripts, which is located in the vicinity of Bagh-e Melli and is affiliated with the Astan-e Qods Razavi Museum and Library in Mashhad.
Hossein Aqa Malek (1873-1973) was the owner of the Malek National Museum. The museum was once Malek's private mansion. He handed it over to the government to convert it into a museum.
ABU/AM