By Masoud Hossein
Thanks a lot for not doing well Mr. Queiroz
February 7, 2023 - 16:1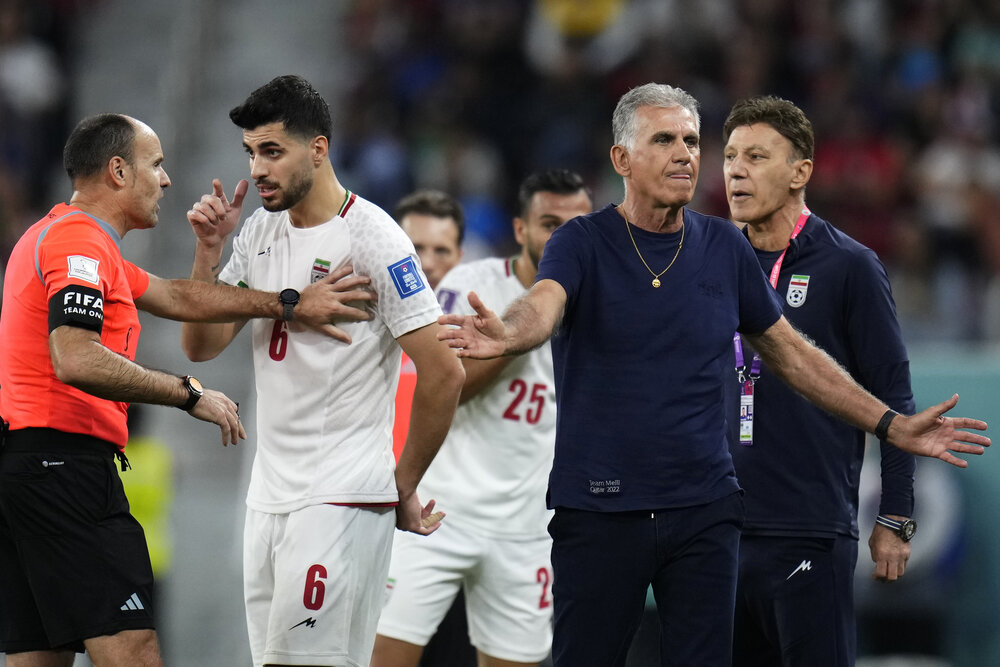 TEHRAN – Honestly, Carlos Queiroz was one of the reasons of Iran's failure in the 2022 FIFA World Cup. However, the football federation of the country has thanked him for what he has done during his tenure in Iran's football.
At a glance, we found out his stint had not been helpful for Iran football in his nearly 10-year presence. He caused controversy with his actions and made many controversial decisions in Iran.
Queiroz was appointed as Team Melli coach in 2011 and led the Persians until 2019. He did relatively well in his early years and helped Iran qualify for the 2014 and 2018 World Cups. BUT he failed to book a place in the next stage.
Iran, under tutelage of Queiroz, played six matches in 2014 and 2018 and earned just one win and two draws and suffered three defeats.
It could be better.
Iran, as the best Asian team, failed to win a medal in the 2015 AFC Asian Cup and Queiroz was sacked as Team Melli coach for poor results in the 2019 AFC Asian Cup, where his team were knocked out of the campaign after suffering a 3-0 loss against Japan.
Iran national football team's condition worsened under leadership of Belgian coach Marc Wilmots until Dragan Skocic took charge of the National Team and helped the team win a place in the 2022 FIFA World Cup as the first Asian team.
Iran had a bigger chance to advance to the 2022 World Cup knockout stage under leadership of Skocic but the federation changed the coaching staff just before the competition. Now, it thanks Queiroz for what he has not done in Qatar.
In Qatar, Queiroz had a chance to make history in his third World Cup with Iran.
England were favorites to win Group B but losing to the Three Lions with six goals was not acceptable.
Iran earned a late 2-0 win over 10-man Wales and would have advanced to the next stage with a draw against the U.S. but Queiroz's team lost 1-0.
As a fan of Iran football, I cannot thank him for what he has not done in our football.