Iranian children's drawings of favorite foods awarded at Japan Ie-no-Hikari contest 
February 7, 2023 - 18:49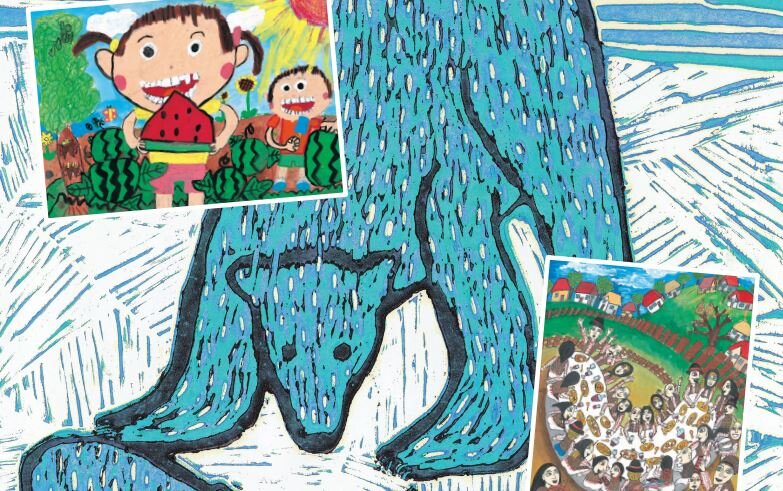 TEHRAN – Drawings by Iranian children have won prizes at the 30th edition of Japan's World Children's Picture Contest, which was held on the theme "Me and My Favorite Food".
Baran Ehterami is among the 20 children from across the world winning the gold prize at the competition, which is organized annually by the Ie-no-Hikari Association and the Tokyo-based family magazine Ie-no-Hikari.
In addition, Maysa Vafa won a silver prize along with 39 children from around the globe.
Yasna Zarei, Mersana Dashtizadeh, Delsa Heidari, Abolfazl Barzegar, Elena Omid and Hasti Najafi were among the bronze prize winners.
Kamran Khalkhali, Avina Aliasghari, Artina Zaer, Parnaz Gudarzi, Atrin Fardai, Ava Moqaddasian, Melisa Tahmasebi and Razieh Modarresi were awarded honorable mentions.
All the Iranian children are members of the Institute for Intellectual Development of Children and Young Adults – Kanoon.
A jury comprising the director-general of the National Museum of Modern Art in Tokyo, an associate professor from the Tokyo University of the Arts, a professor from the University of the Sacred Heart in Tokyo, the chairperson of the National Formative Education Union and an author of art picture books selected the winners.
The 30th anniversary prizes were given to Barira Tasnim Laya from Bangladesh, Divna Jelyazkova Jelezcheva from Bulgaria, Hyun Ji Kim from South Korea, Zi Feng Chong from Malaysia, Valentin Serghei Turcanenco from Moldova, Matej Sajko from Slovakia, Thivein Nethdinu Mawalla Vithanage from Sri Lanka, Ninlada Anowannaphan from Thailand, Daria Gurenko from Ukraine and Maho Yaguchi from Japan.
All winners will be awarded a shield attached a winning work and a commemorative gift. In addition, all prize winners and participating organizations will also be given a copy of "Commemorative Book of Winners".
The Ie-no-Hikari Association works hard to foster the cultures of rural villages by publishing books such as the magazine and implementing various cultural activities.
As a part of its diversified activities, the association has held the World Children's Picture Contest since 1993 to create friendships and mutual understanding between children worldwide.
Photo: A poster for the 30th World Children's Picture Contest.
MMS/YAW