Alasht jajims offer original designs, vibrant colors
February 11, 2023 - 20:30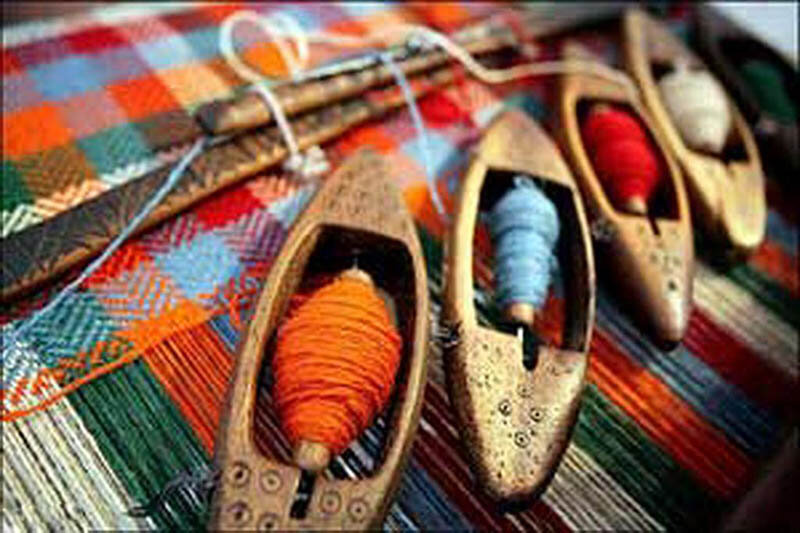 TEHRAN - The village of Alasht in Savadkuh, Mazandaran province, is famous for its Jajim weaving. For centuries, it has been a tradition that daughters learn from their mothers, and has been passed down from one generation to the next.
Jajim is a type of floor covering that is between thick fabrics and "Palas" (a type of coarse fabric) in terms of thickness.
By weaving Jajims, the local crafters not only contribute to the family's income but also establish a sort of social structure by bringing together the suppliers of the raw materials and the weavers of this item.
The supply of all the raw materials from local resources, in addition to its long history and high quality, was what caused this recognition. These Jajims are woven from yarn made from locally bred sheep, and they are herbal pigmented with plants that are commonly found in Iran's northern region.
The designs and motifs used in this vibrant hand weave from Alasht, which has become known around the world due to its exportation, are entirely original. The majority of them are characterized by geometric and striped designs in hues like green, orange, yellow, brown, white, and blue. Occasionally, cotton wraps and wool weft are combined, but the wrap and weft threads themselves can be made of wool.
Each Persian carpet is a scene that seems ageless, a procedure that can take as long as a year. These efforts have long put Iran's carpets among the most complex and labor-intensive handicrafts in the world.
When the weaving is finally done, the carpet is cut, washed, and put out in the sun to dry. Throughout history, invaders, politicians, and even enemies have left their impact on Iran's carpets.
AFM