Next year's budget bill to intensify inflationary stagnation: ICCIMA research
February 21, 2023 - 13:42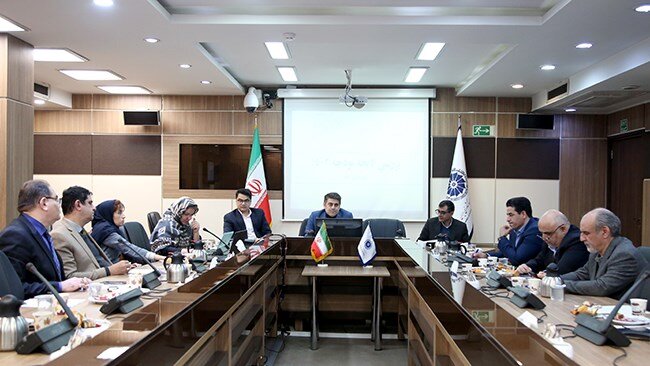 TEHRAN – Head of the Iran Chamber of Commerce, Industries, Mines and Agriculture (ICCIMA) Research Center has said the national budget bill for the next Iranian calendar year 1402 (starts on March 21) is going to exacerbate the inflationary stagnation that the country's economy is currently facing.
Speaking at a meeting of the heads of ICCIMA's specialized committees on Tuesday, Mohammad Ghasemi said Iran's economy is in a situation of inflationary stagnation and the prepared budget for the next year is going to aggravate this condition even more, the ICCIMA portal reported.
"The same thing happened in [the Iranian calendar year] 1400 [ended on March 20, 2022] and the budget that was proposed and executed for [the year] 1401," Ghasemi regretted.
Ghasemi stated that the budgeting system in Iran is such that the expenses are calculated first and then incomes are foreseen based on those expenses.
"In Iran, tax revenues are one of the income sources that are taken into account in the conditions of decreasing oil revenues. But it should be noted that taxes cannot be easily increased when the country is facing recession," he added.
According to the head of the ICCIMA Research Center, removing tax exemptions is also another measure that the government considers for increasing its revenues, and the Iran Chamber has tried as much as possible to confront this trend.
Earlier this month, Qasemi had said that the current problems in Iran's economy and the issues related to regional development have created the necessity for changing the country's economic strategies.
"Iran's approach towards regional development in the old ways is not effective anymore. We should be able to define our regional development in terms of the international system. In the framework of what we are going to do in the international economic system, we must design a model of regional development linked to the international economic system," the official stressed.
EF/MA