Iran's biggest dry port, rail terminal goes operational
March 6, 2023 - 14:6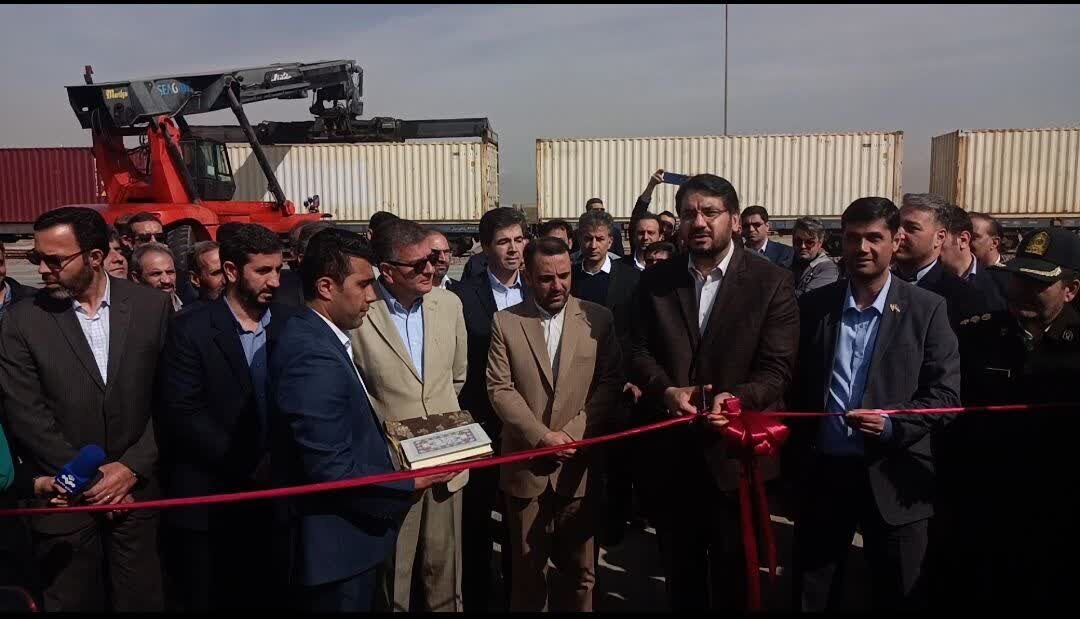 TEHRAN – The first phase of Iran's biggest dry port and rail terminal called Aprin was officially inaugurated on Monday in a ceremony attended by the country's Transport and Urban Development Minister Mehrdad Bazrpash, Fars News Agency reported.
Covering approximately 450 hectares of land near the capital Teheran, Aprin is located at the junction of Iran's East-West and North-South rail corridors, which makes it a significant hub for the distribution and exports of goods via railroad.
Speaking at the inauguration ceremony, Bazrpash said the first phase of the terminal, covering 55 hectares, has been developed with an investment of 10 trillion rials (about $22.1 million) by the private sector.
According to the minister, faster clearance of imported goods, as well as reduced fuel consumption, time of deposition of goods in customs, carrying out formalities for exported goods in the vicinity of the capital, job creation, and production boom, are among the benefits of this strategic port.
EF/MA
Photo: Transport Minister Mehrdad Bazrpash cuts the ribbon at the inauguration ceremony of Aprin Dry Port near Tehran on Monday.