Iran, China, Russia successfully conduct nighttime shooting operations
March 17, 2023 - 20:8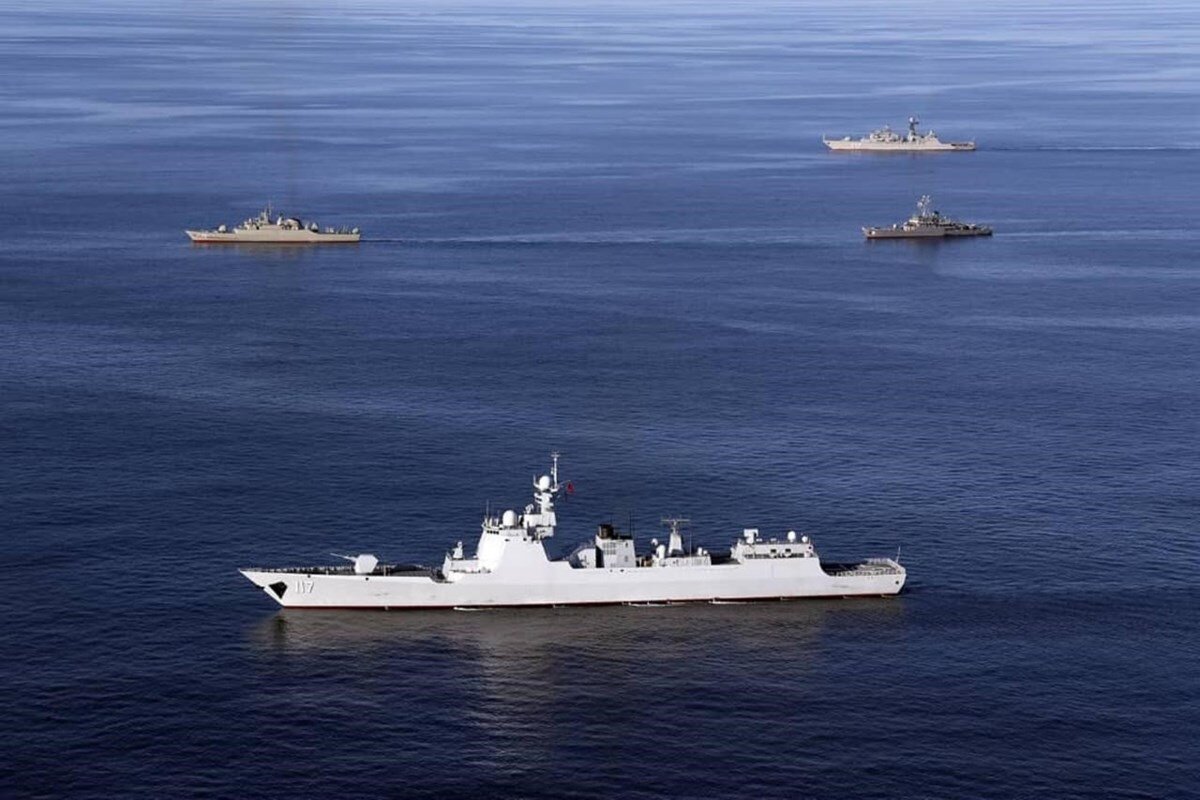 TEHRAN - The participating troops from Iran, China, and Russia have successfully completed nighttime shooting operations against aerial targets, the exercise's spokesperson Rear Admiral Mostafa Tajeddini said on Friday.
In the northern Indian Ocean, the Joint Maritime Security Belt Exercise 2023, which includes the participation of surface and aerial forces from the three nations, got underway on Thursday night.
Based on the remarks by Tajeddini, the drill was based on a common tactical language used by Iranian naval forces, including the Iranian Army and IRGC naval forces as well as Chinese and Russian ones.
He emphasized the need for cooperation and specific directions during midnight firing operations against airborne targets.
Rear Admiral Shahram Irani, the commander of the Iranian Navy, said that the joint exercise is primarily based on maritime security, highlighting the importance that Iranian naval forces place on the safety in international navigation.
He also said that the focus of the first day of the naval security was concentrated on coordination, cooperation, and rescue of vessels that "have fallen prey to pirate attacks and how to counter acts of terror."
The Iranian Navy chief continued by stating that one of the main goals of the naval exercise was to combat maritime terrorism.
The admiral added, "Right now, the unjustified presence of some foreign military troops continues to pose threats to the region. The issue needed to be handled and addressed. As a result, all military assets, including boats and planes, were used, and all planned drills were effectively carried out."
The joint exercise aims to increase multilateral cooperation between the three nations, strengthen regional security and its foundations, and show each country's willingness and capacity to support international peace, maritime security, and the development of a maritime community with a shared future.
It is the fourth time that Iran, China, and Russia are holding joint drills.