Iran, China, Russia conduct joint naval operations
March 18, 2023 - 21:12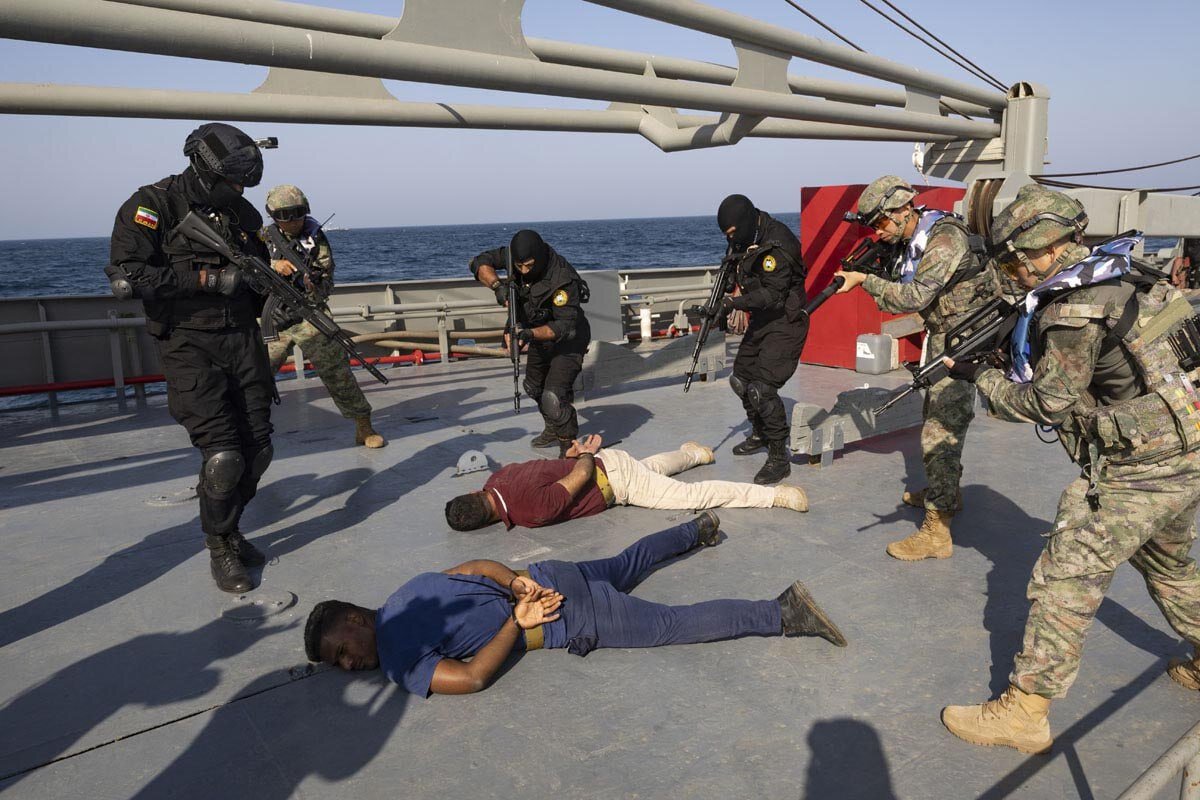 TEHRAN- During a coordinated naval war exercise in the northern Indian Ocean, the armed forces of Iran, China, and Russia have conducted a variety of tactics and operations, including rescuing hijacked vessels.
On Friday, the Iranian, Chinese, and Russian navies participated in the major stage of the 2023 Maritime Security Belt naval drills in the northern Indian Ocean.
Rear Admiral Mostafa Tajoddini, a spokesman for the exercises, said that the naval forces of the three nations had trained under realistic circumstances in a coordinated effort to free two trade boats that had been seized in international seas by pirates.
An Iranian Navy SH-3 helicopter was dispatched for reconnaissance and search after the two target liners sent mayday signals to the Maritime Rescue and Coordination Centre (MRCC) of Chabahar port in southeast Iran, he added.
The Iranian Navy's "Sahand" destroyer then acted as the command ship to undertake the operation.
The spokesperson underlined that the Iranian Army and IRGC special forces partnered with Chinese and Russian airborne commandos to parachute themselves onto the target trade ships and apprehend the pirates.
The joint exercise seeks to boost multilateral cooperation among the three nations, strengthen regional security and its foundations, and show each nation's willingness and capacity to support international peace, maritime security, and the development of a maritime community with a shared future.
Iran, China, and Russia are participating in their fourth joint drill in recent years.