Macron says counting on Xi to 'bring Russia to its senses' over Ukraine
Macron in China, asks Xi to help end Ukraine war
April 7, 2023 - 11:38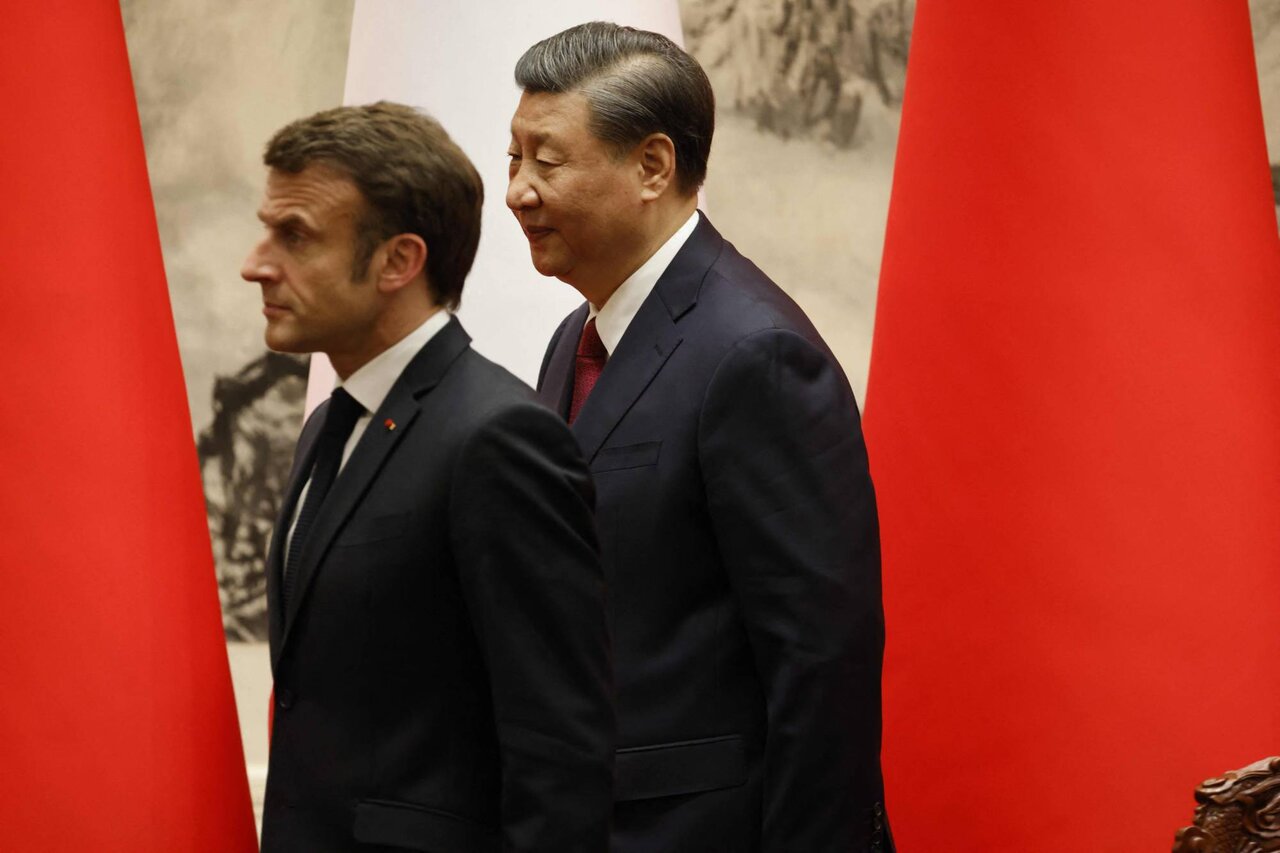 French President Emmanuel Macron has asked Chinese leader Xi Jinping to urge Russia, a close ally, to end the war in Ukraine, Press TV reported.
Macron arrived in Beijing on Wednesday for a three-day state visit along with European Commission chief Ursula von der Leyen.
During a meeting with Xi at the Great Hall of the People, Macron raised the issue of the conflict in Ukraine and that of French companies' access to Chinese markets, according to a summary issued by the Elysee palace.
Chinese media outlets reported that the French leader told Xi that he was counting on him to "bring Russia to its senses and everyone to the negotiating table."
"The Russian aggression in Ukraine has dealt a blow to (international) stability," Macron told Xi.
Both Macron and von der Leyen have formerly said they want to persuade Beijing to use its influence over Moscow to bring peace to Ukraine.
Macron is also expected to announce deals with China as he is traveling along with a 50-strong business delegation, including representatives from Airbus, LVMH, and nuclear energy producer EDF.
Chinese official media outlet Global Times wrote in an editorial that the visit by Macron "is expected to produce concrete results in furthering economic and trade cooperation between China and France, as well as to increase political mutual trust."
"It is worth noting that various forces in Europe and the U.S. are paying close attention to Macron's visit and exerting influence in different directions," the Times wrote. "In other words, not everyone wants to see Macron's visit to China go smoothly and successfully."
Macron's visit alongside the EU chief comes after years of souring relations with China over issues including a stalled investment pact, criticism of China's transparency on COVID-19, and China's reluctance to condemn Russia over the war in Ukraine.
China has blamed the United States and NATO for "provoking" Moscow over the Ukraine war and has condemned Western sanctions against Russia.
Upon arrival in Beijing, Macron told the press that Europe must resist reducing trade and diplomatic ties with China and reject what some have cast as an "inescapable spiral" of tensions between China and the West.