Historical cisterns in Kashan to undergo restoration
April 7, 2023 - 20:0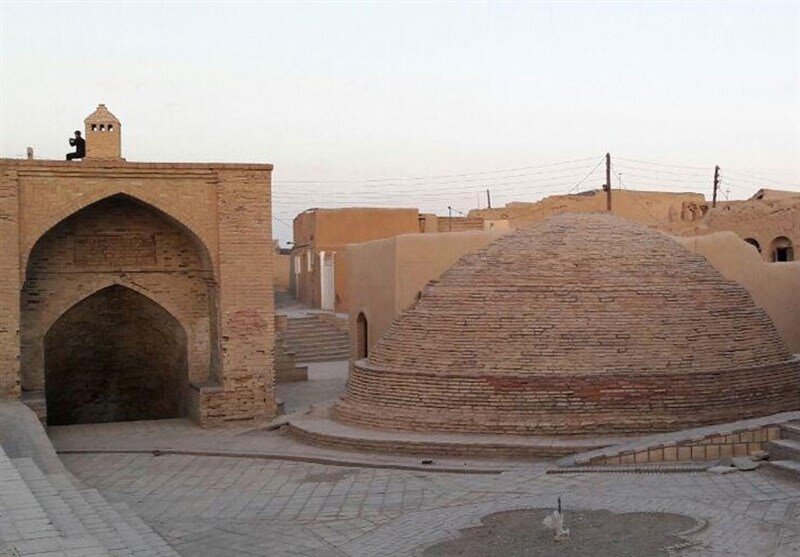 TEHRAN – Tourism directorate of Kashan plans to restore a number of the historical Ab-Anbars (cisterns) across the ancient city, a local tourism official has said.
A budget of 100 billion rials ($200,000) has been allocated to the restoration projects, Ahmad Danainia explained on Friday.
Restoration of Kashan cisterns has been neglected in recent years, but with the budget allocated this year, the restoration projects will be undertaken, the official added.
The term Ab-Anbar is common throughout Iran as a designation for roofed underground water cisterns. It associates with water management systems in arid areas that are reliant on permanent springs or seasonal rainwater.
Such underground reservoirs or Ab-Anbars are parts of the iconic qanat systems, which rely on snow-fed streams flowing down from surrounding mountains.
Qanats, according to UNESCO, provide exceptional testimony to cultural traditions and civilizations in desert areas with an arid climate.
Kashan is situated on a route that connects Tehran to the giant destinations of Isfahan, Shiraz, and Yazd. Moreover, the ancient town is a gateway to many sights, stories, and surrounding attractive villages to discover. Amongst the highlights are the lavishly decorated houses of Brujerdi, Tabatabai, Ameri, and Abbasi.
Apart from cultural sites such as a domed bazaar, where travelers can find loads of Kashani traditions and souvenirs, they may escape the city for the UNESCO-registered Fin Garden, which is believed to be the epitome of Eden.
Kashan is highly famed for rosewater distillation ceremonies, which draw visitors from all over the country. Many believe traditionally distilled rosewater is of higher quality than that produced in factories, probably due to shorter time intervals between the harvest and distillation practices. Golab or rosewater is a fragrant distillate of Mohammadi roses, which is used in dishes to flavor them or consumed as a religious perfume as well.
In addition, Kashan embraces some archaeological gems. Most importantly, the Tepe Sialk yielded interesting pottery pieces, metal tools, and domestic implements made from stone, clay, and bone that date from as early as the 4th millennium BC.
The name Kashan is tightly bound to the UNESCO-designated Abyane, which is situated around 90 km in a southward direction. The ancient village is known for its gorgeous architecture, traditional clothing specifically from the inhabitants, and its old dialect of Persian that dates from the Sassanid era. Abyaneh is truly a living piece of history. Its people's ways of life and traditions have survived almost unchanged for hundreds of years. It would be an unforgettable day trip for Kashan.
ABU/AM