By Mahnaz Abdi
'IPF a great step toward completing value chain in Iran's petchem industry'
April 24, 2023 - 15:12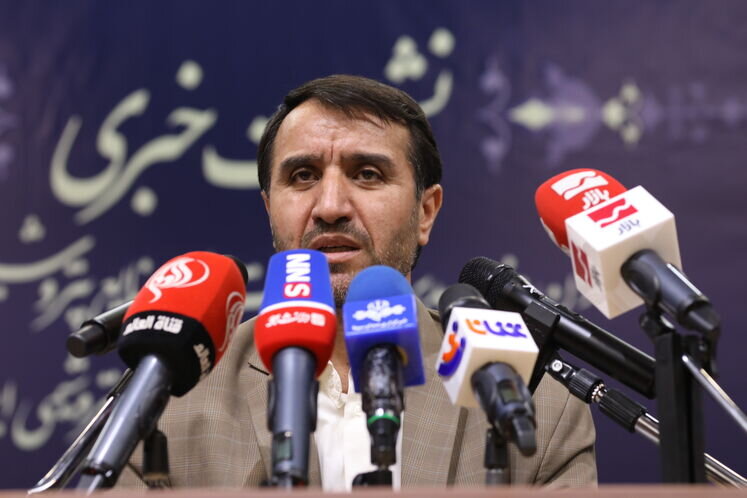 TEHRAN- Tehran will host 14th Iran Petrochemical Forum (IPF) on May 1-2, which is a great step toward completing the value chain in the country's petrochemical industry, the managing director of National Iranian Petrochemical Company (NPC) stated on Monday.
Making the remarks in a press conference to expound upon the said international event, Morteza Shahmirzaei mentioned "Value Chain, New Opportunities" as the title of this year's edition of the IPF.
"Our today's important objective of completing the production chain in the country's petrochemical sector highlights the significance of holding this conference", the official stressed, and expressed hope that IPF can pave the way to achieve all strategic petrochemical products in the world.
Saying that 15 countries, including the members of the BRICS countries (five leading economies: Brazil, Russia, India, China, and South Africa) as well as some European countries, will participate in IPF, which is a famous scientific conference in the world, he noted that the latest products and achievements of the petrochemical industry will be presented and introduced in the two-day event, which will be held at the IRIB International Conference Hall.
Shahmirzaei further said that four workshops and an exhibition will be also held on the sidelines of the event.
'Petchem industry is driving force for other industries'
Elsewhere in his remarks, the NPC managing director mentioned the significant role of the petrochemical industry and said that this industry is the driving force for other industries.
He also announced that 10 new petrochemical complexes are planned to be inaugurated and start production this year, through them the country's petrochemical production capacity, which is over 92 million tons at the present, will surpass 95 million tons per annum.
Shahmirzaei further referred to the slogan of the current Iranian calendar year, which is "Inflation Control, Production Growth", and underlined that the NPC is one of the main addresses of this motto.
As previously stated by the official, currently, the petrochemical sector has the highest added value in the oil industry chain.
The petrochemical industry plays a crucial role in Iran's non-oil economy, as petrochemical export is the second-largest source of revenue for the country after crude oil. Petrochemical exports already constitute nearly 33 percent of the country's non-oil exports.
According to the NPC's managing director, the petrochemical industry is a value and job-creating industry, which has no risk.