Taq-e Bostan to host seminar in celebration of World Wood Day
April 26, 2023 - 21:9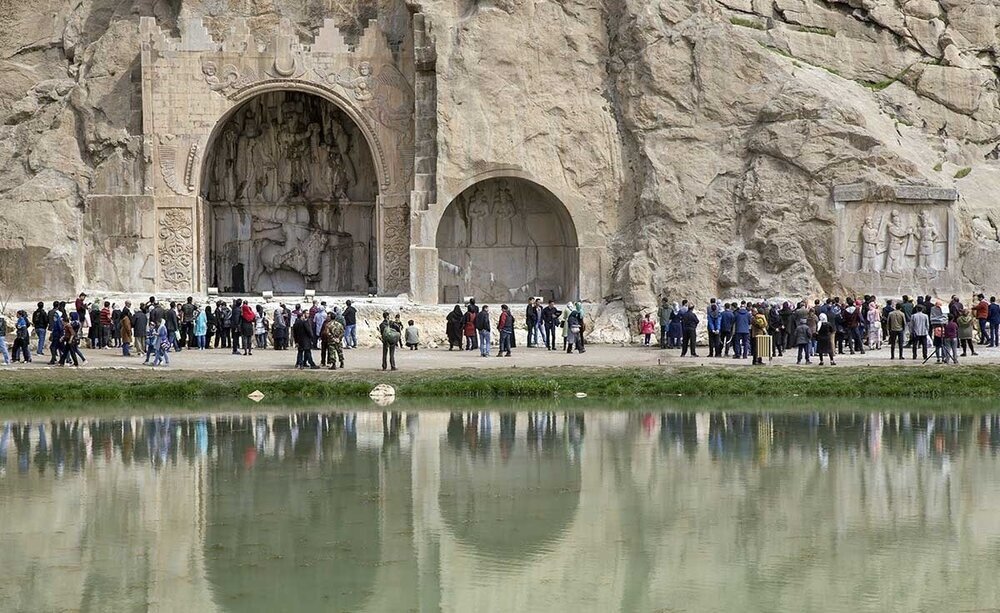 TEHRAN – Taq-e Bostan, a magnificent Sassanid site in western Kermanshah province, is scheduled to host an international event dedicated to World Wood Day, a local tourism official has said. 
For the first time in West Asia, World Wood Day will be held internationally with the participation of several countries in the region, Daryush Farmani explained on Wednesday.
The event, which will be held on August 11, offers a good opportunity to attract tourists to the region, he added.
World Wood Day is a cultural event celebrated annually to highlight wood as an eco-friendly and renewable biomaterial and to raise awareness of the key role wood plays in a sustainable world through biodiversity and forest conservation.
Taq-e Bostan consists of a series of properties from prehistoric to historical periods such as Morad-Hassel Tepe, an ancient village, a Parthian graveyard, and a Sassanid hunting ground. However, the most significant property of the complex belongs to the Sassanid one which comprises two porticos (large and small Ivans) as well as outstanding bas-reliefs from the same period.
According to Lonely Planet, the site's extraordinary Sassanian bas-reliefs of ancient victorious kings, which are inscribed into the base of a towering cliff, divide opinions. Some travelers feel disappointed by the Taq-e Bostan experience, as there's a relatively high admission price for a few stone carvings and a duck pond, both of which are viewed easily from outside the fence. For Iranians, a visit is a joyous celebration of their incredible Persian heritage. Whether you immerse yourself or crank up the zoom lens is up to you.
Taq-e Bostan was originally the site of a Parthian royal hunting garden, but the Sassanians later added their own regal stamp. Its biggest alcove features elephant-mounted hunting scenes on the sidewalls and highlight the coronation of Khosrow II (r 590–628), beneath which the king rides off in full armor and chain mail (half a millennium before the European Black Prince made it fashionable).
ABU/AM