Hydrotherapy center to be constructed in Meshkinshahr
April 30, 2023 - 20:0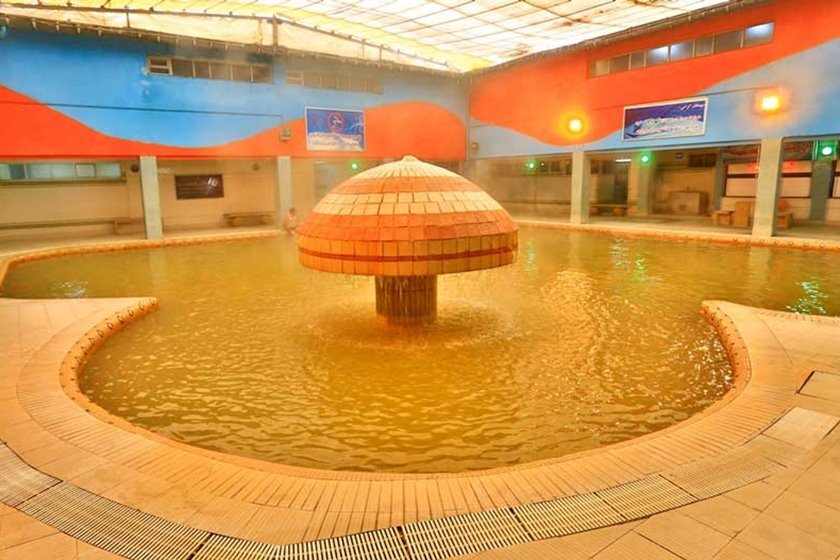 TEHRAN –A vast hydrotherapy center is planned to be built in the tourist city of Meshkinshahr, northwestern Ardabil province, a local official has said. 
A budget of 100 billion rials ($200,000) has been allocated to the project, Zahra Allahyari explained on Sunday.
The center will be constructed near the city's suspension bridge and its water will be sourced from hot water springs in the area, she added.
Meshkinshahr embraces several historical sites including Qale Khohneh ("Old Castle"), the ancient site of Shahr-e Yeri, and Qahqaheh castle.
Situated near the high Mount Sabalan, Meshkinshahr enjoys a moderate mountainous climate and the Sabalan summit can be seen in the south of the city with eye-catching sceneries. The antiquity of the city dates back to the early centuries of Islam but in the Safavid era, it was thriving even more. The city is well known for its rugs and its mineral springs.
Meshkinshahr suspension bridge with 345 meters long, 3 meters wide, and 80 meters high, which was inaugurated in 2015 and is said to be the largest of its kind in West Asia, is also one of the top tourist destinations of the city.
Sprawling on a high, windswept plateau, Ardabil is well-known for having lush natural beauties, hospitable people, and its silk and carpet trade tradition. It is also home to the UNESCO-registered Sheikh Safi al-Din Khanegah and Shrine Ensemble.
The province is very cold in winter and mild in summer, attracting thousands every year. The capital city of Ardabil is usually recorded as one of the coldest cities in the country in winter.
ABU/