Iranian movies line up for Palm Springs Animation Festival
May 2, 2023 - 17:57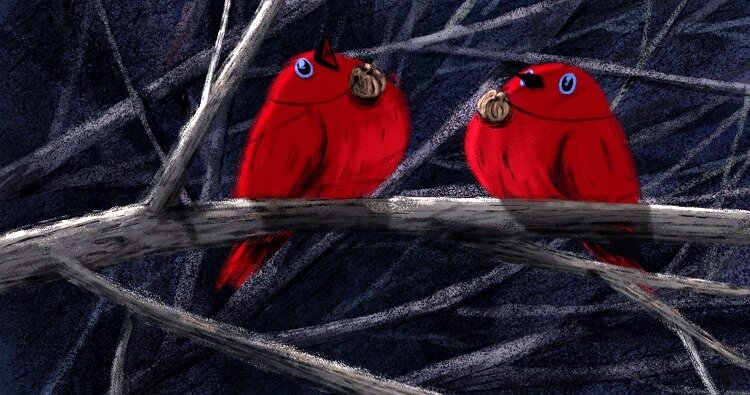 TEHRAN – Seven Iranian movies are competing in the Palm Springs Animation Festival, which is currently underway in Palm Springs, California.
"Loupetoo" by Abbas Askari, "Let's Make Peace - Snowed In" and "Let's Make Peace - Remote Control" by Abdollah Alimorad, "The Red Fire" Mona Abdollah Shahi, "Where the Winds Die" by Pejman Alipur, "The Past" by Hamid Mohammadi and "The White Whale" by Amir Mehran have been selected to be screened at the festival, which will run until July 3.
"Loupetoo" is about Mr. Kamali, the owner of a sanitarium who treats patients by teaching them to make toys. The toys are creative, so they are very attractive for the children. But when the toy studio shut down because of sabotage, it led to patients' critical mental status. Mr. Kamali tried hard to solve the problem but he couldn't do anything and he got terribly disappointed and sad. And then an angel of hope appeared.
"Let's Make Peace - Snowed In" follows Afandi and Pashandi, who are neighbors. The smoke coming from the chimney of Afandi's house is disturbing to Pashandi. They get into a fight with each other, but after a wolf attacks them, they know that they should unite to defeat the wolf.
"Let's Make Peace - Remote Control" tells the story of Afandi and Pashandi, two friends with a good time. They play together but Afandi is the one who is always the winner. One day an alien brings a remote control for Pashandi with which he can control Afandi in order to defeat him.
"The Red Fire" is about the Darkness Demon, who has swept over the world, trying to extinguish the Light, unlike the earlier promises and prophecies. This occurs in an era in which a flock of Redbirds travels in search of the Red Fire; a Fire that according to the prophecies, wipes out the blackness and puts an end to the constant eclipse and absence of the Sun. But where are they going to find the Red Fire?
"Where the Winds Die" is about Iraq's chemical attack on the Iranian town of Sardasht on June 28, 1987.
"The Past" tells the story of a writer who is threatened by government officials to stop writing for political reasons. For this reason, he is in constant fear of reality and fantasy and is no longer able to write. In the end, he ignores his fears and starts writing.
"The White Whale" follows a young man who has lost his friends in an air attack on a big river long years ago. After 30 years, he is looking for their remains. A white whale is the only sign he has.
Photo: "The Red Fire" by Mona Abdollah Shahi.
MMS/YAW