Iran Expo 2023 provides opportunity for tourism business, deputy minister says
May 8, 2023 - 19:4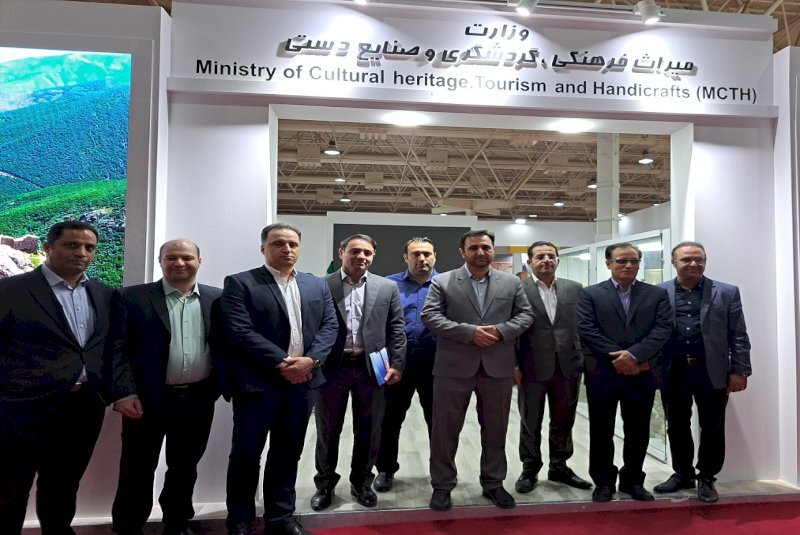 TEHRAN – The fifth edition of the Export Potential Exhibition of the Islamic Republic of Iran (Iran Expo 2023) delivers an opportunity to showcase the country's tourism potential, the deputy tourism minister has said. 
The event provides a unique opportunity and a favorable environment for showcasing the real Iran along with its extensive tourism capabilities, Ali-Asghar Shalbafian explained on Sunday.
With the huge capacity of the event, which is actually a maneuver to prepare for participation in the World Expo 2025 in Japan, a focus has been placed on introducing the country's tourism potential and educating the public about the steps taken to attract foreign tourists as an export achievement, the official added.
Iran EXPO 2023, which will run until May 10, is covering 12 specialized fields, including food industries, agriculture, livestock, poultry and fisheries, automobiles, electricity, carpets, household appliances, textiles, leather and clothing, chemical and petrochemicals, cellulose and sanitary products, handicrafts and tourism, medicine, medical and laboratory equipment, mining, construction industry, and technical and engineering services, as well as petrochemical and knowledge-based enterprises.
Long shunned by Western travelers, the Islamic Republic has steadily stepped-up efforts to use tourism, over the past couple of years, to help promote its international image battered by endless opposition mostly from the U.S.
Experts believe even before the pandemic, Iran's tourism was already grappling with some challenges, on top of those Western "media propaganda" aimed at scaring potential travelers away from the Islamic Republic. They say Iran is still somehow "unknown" to many potential travelers due to such a "media war."
Before the COVID pandemic, Iran's tourism had constantly been growing, reaching more than eight million visitors in the Iranian calendar year 1398 (started March 21, 2019). That surge, however, helped prejudices to become thick and thin.
However, Iran's trump card is that the country benefits from a wide variety of travel destinations ranging from seacoasts and lush green woods to towering mountains and harsh deserts. As a wallet-friendly destination with hospitable people, Iran has long been a desired destination for nature lovers, birdwatchers, powder chasers, culture devotees, pilgrims, museum-goers, foodies, adventurers, and medical travelers, to name a few.
ABU/AM