SATBA plans to establish solar parks in various provinces
May 10, 2023 - 14:13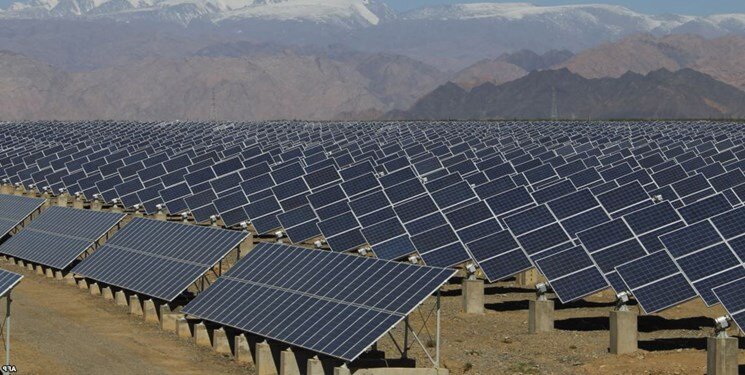 TEHRAN - Head of Iran's Renewable Energy and Energy Efficiency Organization (SATBA) has said his organization plans to establish at least one solar park in each province in collaboration with Iran Small Industries and Industrial Parks Organization (ISIPO).
Mahmoud Kamani said the necessary permits have been issued by the government for some of these parks and the primary works have started on one of them in Qazvin Province, IRIB reported.
Last month, the SATBA head announced the construction of 110,000 solar power plants with a capacity of five kilowatts (KW) for low-income groups in the current Iranian calendar year (began on March 21).
Kamani also announced that the tender for the construction of solar power plants with a capacity of 2,200 megawatts, left over from the plan for the construction of solar power plants with 4,000 megawatts capacity in the past year, will be also held this year.
Regarding the follow-up of the construction of renewable power plants in the new year, the official said that a plan for the construction of renewable power plants was announced by the minister of energy at the beginning of the 13th government, and in 1401 (past Iranian year), the necessary preparations for the implementation of this plan have been followed up and some measures have been taken in this due.
In early February, the official announced that the capacity of Iran's renewable power plants reached 1,020 megawatts (MW) with the 10-MW Pasargad Solar Farm of Damghan coming into operation.
Making the remarks on the sidelines of inaugurating the mentioned solar farms in Damghan County, in central Semnan province, Kamani said: "This power plant has a special feature as it can generate electricity from the reflection of sunlight. This feature makes its generation efficiency higher, which means it will have a 40-percent increase in efficiency".
"It is hoped that by setting up other renewable power plants, we will soon be able to implement the 10,000-MW renewable power plant program", the head of SATBA stated.
Renewables, including hydropower, account for nearly seven percent of the country's total energy generation, versus natural gas' 90 percent share.
EF/MA