Iran becomes world's top oil pipeline developer: report
May 14, 2023 - 12:36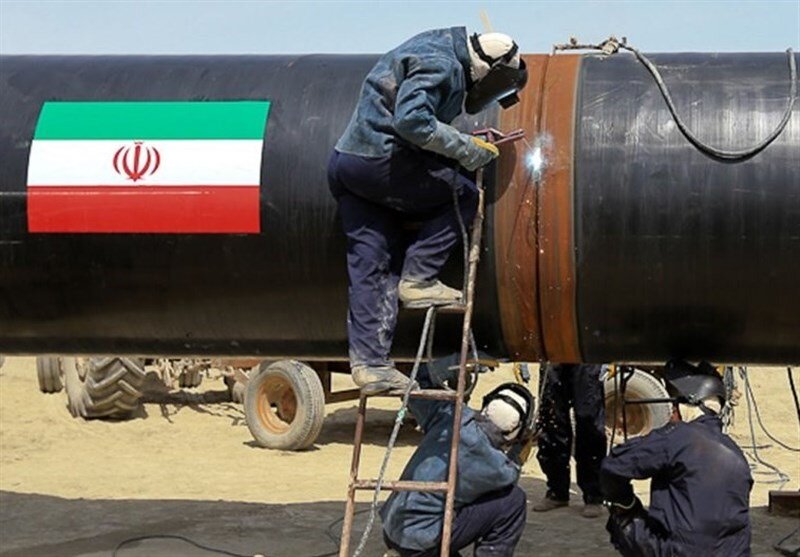 TEHRAN – Global Energy Monitor, in a recent report, has said Iran is the world's top country in terms of oil pipelines under construction.
Based on the report, the Iranian Oil Ministry is also among the world's top oil pipeline developers.
According to new data from Global Energy Monitor, Africa, and West Asia are home to 49 percent of all oil transmission pipelines under construction globally at a cost of $25.3 billion.
The 2023 annual survey of data in the Global Oil Infrastructure Tracker shows that these regions together are building 4,400 kilometers (km) of crude oil transmission pipelines at an estimated capital expenditure of $14.4 billion. An additional 10,800 km are proposed in these regions at an estimated cost of $59.8 billion.
Globally, there are 9,100 km of oil transmission pipelines under construction and an additional 21,900 km of proposed pipelines. These pipelines in development are estimated to cost $131.9 billion in capital expenditure.
The total 31,000 km of oil pipelines in development globally represents an increase of nearly 30 percent from this time last year.
The leading five countries in terms of in-development pipelines (proposed and under construction) are Iran, the United States, India, Iraq, and Tanzania.
The top five parent companies developing oil pipelines are state-owned enterprises and private companies, including Iran's Oil Ministry, the China National Petroleum Corporation, Iraq's Ministry of Oil, India's Numaligarh Refinery Limited, and France's TotalEnergies.
The longest pipeline projects under construction are the 1,950-km Niger–Benin Oil Pipeline and the Paradip Numaligarh Crude Pipeline (PNCPL) in India, both slated to start operating in 2024. Canada is home to the third-largest pipeline project under construction, the 980-km Trans Mountain Expansion (TMX), expected to start in 2023 as an expansion to the existing Trans Mountain Oil Pipeline.
EF/MA