Iranian Artists Forum to review doc on Indonesian mass killings of 1965–1966
May 20, 2023 - 18:20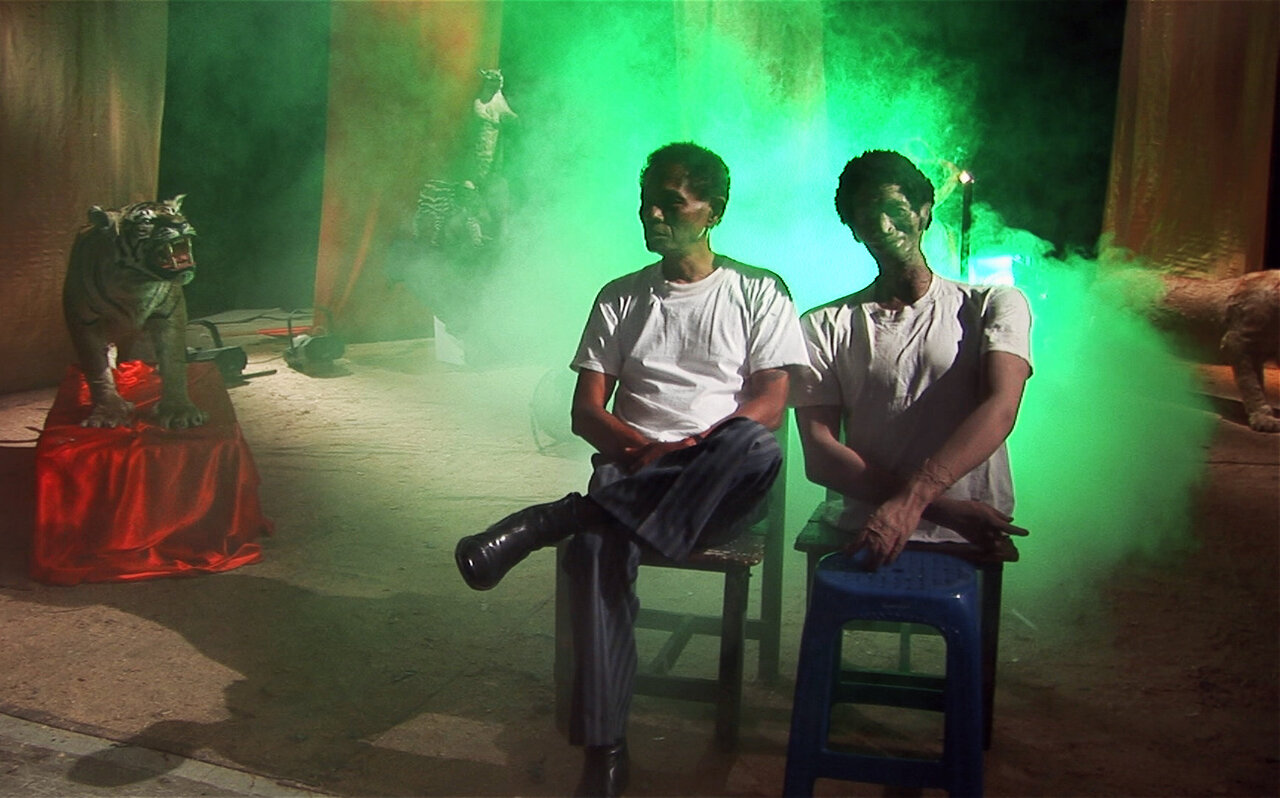 TEHRAN – The Oscar-nominated documentary "The Act of Killing" on the individuals who participated in the Indonesian mass killings of 1965–1966 will be reviewed at the Iranian Artists Forum in Tehran.
Critic Navid Purmohammadreza will conduct the review on Monday after a screening of the 2012 documentary, which will begin at 5 pm.
American-British filmmaker Joshua Oppenheimer directed the documentary along with his assistant Christine Cynn and an anonymous Indonesian.
The documentary challenges former Indonesian death-squad leaders to reenact their mass killings in whichever cinematic genres they wish, including classic Hollywood crime scenarios and lavish musical numbers.
The co-production by Denmark, Norway and the United Kingdom won the 2013 European Film Award for Best Documentary, the Asia Pacific Screen Award, and was nominated for the Academy Award for Best Documentary Feature at the 86th Academy Awards.
It also was picked as best documentary at the 67th British Academy Film Awards. In accepting, Oppenheimer said that the United States and the United Kingdom have "collective responsibility" for "participating in and ignoring" the crimes, which was omitted from the video BAFTA posted online.
This participation has been extensively documented by numerous professional historians, journalists and an international tribunal, and documents declassified in 2021 indicate that the UK was even more closely involved than previously thought.
After a screening for U.S. Congress members, Oppenheimer demanded that the U.S. acknowledge its role in the killings.
Oppenheimer also directed the companion film, "The Look of Silence", which was released in 2014. The movie was ranked 19th on a list of the best documentaries ever made in a 2015 poll by the British Film Institute. In 2016, it was named the 14th most excellent film released since 2000 by a poll of critics published by the BBC.
"The Act of Killing" received widespread acclaim from critics.
The review aggregator website Rotten Tomatoes reported a 95 percent approval rating with an average rating of 8.80/10 based on 156 reviews.
The website's consensus reads, "Raw, terrifying, and painfully difficult to watch, 'The Act of Killing' offers a haunting testament to the edifying, confrontational power of documentary cinema."
On Metacritic, the film holds an average score of 91 out of 100, based on 33 reviews, indicating "universal acclaim."
Photo: "The Act of Killing" by Joshua Oppenheimer.
MMS/YAW