Iran's integrated ticketing system 'intriguing'
Tehran is a beautiful yet unknown city: European Commission's official
April 9, 2016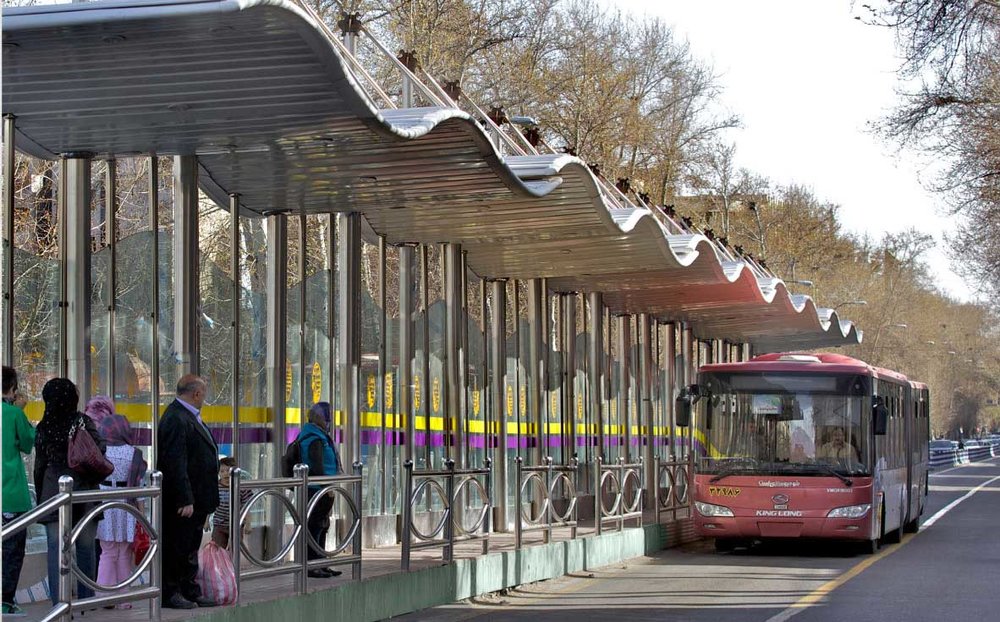 TEHRAN — Tehran is a beautiful yet unknown city which needs fairly long time to be discovered, the European Commission's director general for mobility and transport Henrik Hololei said.
Although Tehran is similar to other metropolises around the world in that it is confronting with different challenges, the city can be quite impressing for first-time visitors, Hololei noted, IRIB reported.
Hololei who has travelled to Tehran at the head of a 9-member delegation explained that they are looking into cooperation opportunities in the field of urban transportation in order to guarantee sustainable development.
He added that many of the challenges and problems the cities worldwide are facing are common and there are common and several solutions for them, so many of the problems that Tehran is struggling with are same as those of Europe's.
A city for cyclists
"Our main focus is to encourage the use of bicycles as a means of transportation in European countries and fortunately Tehran is also suitable to become a city for cyclists same as the Netherlands and Denmark," he highlighted.
More strict traffic rules
"The truth is that people are infatuated with their cars and in order to make them use public transportation it is necessary to make them more appealing," he suggested.
Public transportation must have three characteristics including being sustainable, economical and having high standards with the least amount of fossil fuel use and replacing them with new and green energies, he said.
In this case if people insist on using their own cars they must be forced into using public transportation by applying more strict traffic rules and developing traffic zones, he added.
Iran's integrated ticketing system 'intriguing'
"Using integrated ticketing which is vital for a developed and efficient public transportation in Iran was pretty intriguing for us," the official said, adding, "besides, BRT (bus rapid transit) lanes, which are unique and one of a kind, are also fascinating."
Integrated ticketing allows a person to make a journey that involves transfers within or between different transport modes with a single ticket that is valid for the complete journey modes being buses, trains, subways, ferries, etc.
Public transportation accounts for 58% of daily trips
Ja'far Tashakkori-Hashemi, deputy for transport and mobility of Tehran's Municipality has said that over 17 million people travel across the city on a daily basis and 58 percent of the trips are done through public transportation.
"We are planning to increase use of public transportation to 75 percent by 2025," he added.
Today, cities are filled with cars and convincing people to stop using their own cars is pretty much time-consuming and difficult, Tashakkori-Hashemi lamented.
"Cars and motorcycles are responsible for 82 percent of Tehran's air pollution, so what must be done is to encourage people to use public transportation as much as possible."
MQ