Tehran Municipality to launch 'clean air' transportation initiative
November 6, 2017 - 8:47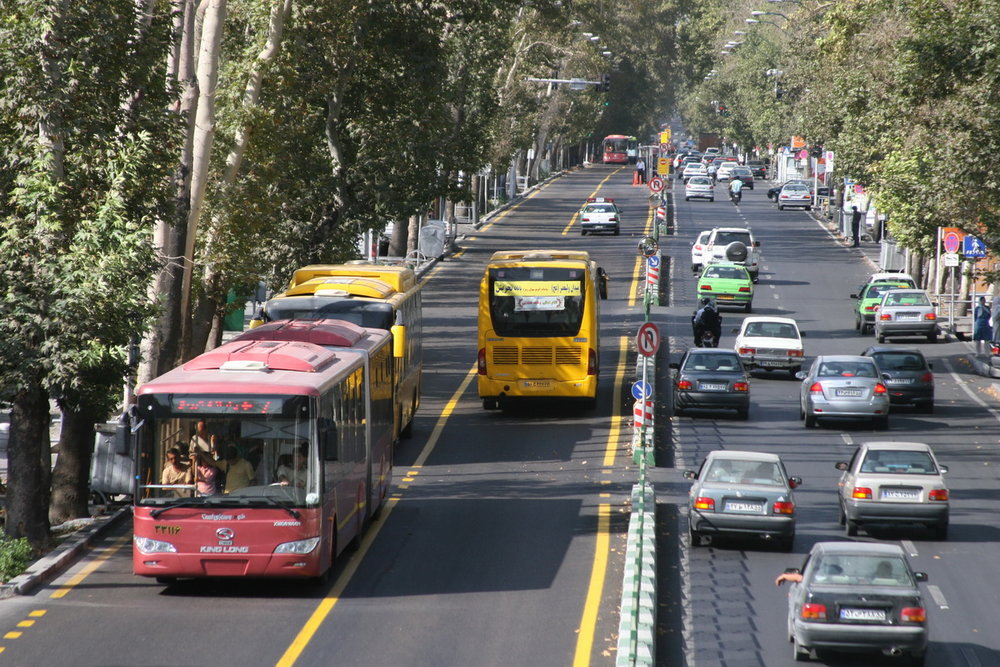 TEHRAN — Levying road tax, setting up light rail transit (LRT) and expanding subway lines are the main parts of an initiative Tehran Municipality has launched to address air pollution and traffic congestion in the capital.
"The best way to reduce traffic congestion is to use public transportation; but first we need to provide the necessary infrastructure and also find ways to convince the public to use public transit," deputy mayor for traffic and transport affairs told Khabaronline.
"We need to legally levy tax on the streets of the capital so that the users would prefer to take public transport as it seems more reasonable," Mohsen Pourseyyed-Aqaei said.
"This scheme can even replace traffic restricted zone scheme which is proved to be ineffective as many choose not to live in downtown because they cannot use their cars," he added.
Bus rapid transit (BRT) is also a good transportation facility but has some shortcomings, he noted, adding, the number of buses and their capacity should increase.
Elsewhere in his remarks Pourseyyed said that "instead of investing on developing subway lines which is one of the costliest railway systems we could have set up LRT which costs three to four times less than subway lines."
He further said that as per a project proposed by the municipality the BRT line 7 which links southern Tehran to Northern part of the city might turn into LRT.
On the subject of Tehran subway system Pourseyyed explained that in addition to the current 7 operational subway lines some 15 more lines must be constructed in the city.
Five of the subway lines stretching over 194 kilometers are fully operational and with lines 6 and 7 completion the subway lines length reach 240 kilometers, he said.
However, he highlighted, "we need to work out a plan to fund subway development projects"; for one currently the completion and maintenance of the 7 subway lines costs some 220 trillion rials (nearly $5.5 billion).
Tehran's population stands at some 9 million. Moreover, according to Iran's 2016 National Population and Housing Census from Iranian calendar year 1390 to 1395 (March 2011-March 2017), Tehran province hosted over 20 percent, equaling 951,248 persons, of people who opt for internal migration.
The city is full up to bursting. The great number of cars in the city and the inefficient and insufficient public transport is exacerbating air pollution.
MQ/MG