Aviation industry's renewal riddled with politico-economic challenges
May 2, 2016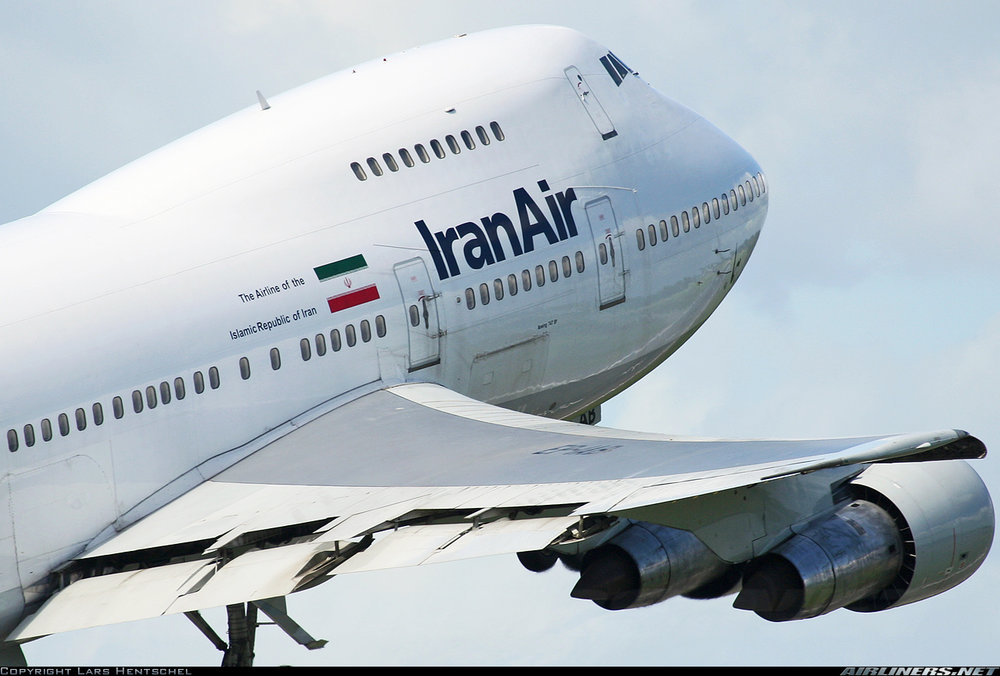 As of the initial annulment of draconian anti-Iranian sanctions on January 1, which was assumed to open gateways to the international markets, Iran awaits seismic changes in various domestic economic sectors most eminently in its casted-out, time-worn aviation industry.
By: Haniyeh Sadat Jafariyeh

As of the initial annulment of draconian anti-Iranian sanctions on January 1, which was assumed to open gateways to the international markets, Iran awaits seismic changes in various domestic economic sectors most eminently in its casted-out, time-worn aviation industry.
With the financial embargo rolled back, thanks to the implementation of the nuclear agreement - known as the Joint Comprehensive Plan of Action (JCPOA) – by Iran and world powers, the Iranian aviation authorities have sought to revamp the country's aviation fleet through upgrading the existing aircrafts or purchasing new ones as well as improving technical infrastructure on a massive scale. In this regard, some prominent international aviation manufacturers and carriers have voiced willingness on hammering out deals with Iran. However, Iran and foreign aviation companies have met some challenges on the way to finalize new contracts.
On January 16, i.e., on the JCPOA implementation day, the Treasury Department's Office of Foreign Assets Control (OFAC) issued a Statement of Licensing Policy (SLP) establishing a favorable licensing policy towards the sale of commercial passenger aircrafts and related parts and services to Iran, provided such transactions do not involve any person on OFAC's Specially Designated Nationals List (SDN List). Moreover, on March 24, the OFAC issued General License I authorizing U.S. persons to undertake certain transactions "ordinarily incident" to the negotiation of, and entry into, contingent contracts for licensable activities under OFAC's SLP. OFAC also updated its Frequently Asked Questions (FAQs) on sanctions relief under JCPOA to address inquiries related to General License I and provided additional guidance on license applications pursuant to the SLP. But as some hurdles fall, others raise; companies engaged in the aviation trade should structure their approach to this new General License I with some uncertainties and limitations in mind. For example, neither General License I nor the updated FAQs define what transactions are "ordinarily incident" to the negotiation of, and entry into, a contingent contract. Therefore, OFAC's imprecision has stopped western and some European top aircraft executives from showing initiatives in making aviation deals with Iran. Presently, they prefer to establish compliance procedures to avoid running afoul of the OFAC's requirements, which would definitely bring them hefty fines. In better words, foreign entities prefer to stay back to get a panoramic view of Iran-U.S. ongoing political relations.
In addition, Iran is still locked out of American financial system (U-Turn), thanks to some lingering sanctions imposed by OFAC, while aircraft financing agreements are majorly U.S. dollar-based across the globe. It is worth noting that Iran has been eliminated from reinstituting the U-turn in accordance with U.S.-led primary sanctions, those which would not be removed via JCPOA implementation. Additionally, under the current circumstances and for politico-economic reasons, Tehran does not express tendency towards getting relinked to U.S. financial system. "Being re-connected to U-Turn entails some risks for Iran's financial resources; a good example would be the U.S. recent decision to seize nearly $2 billion of the Central Bank of Iran's blocked assets in an American bank," Abbas Araqchi, Iran's deputy foreign minister for legal and international affairs, said in a televised interview on April 24. In better words, rejoining the U-Turn may open the way for the U.S. Judicial System and courts to seize Iranian assets based on reasons that are not justifiable to Iranian authorities. Consequently, the Islamic Republic desires to pick up non-western aviation lessors and financers, Chinese banks for instance, to be an alternative for American ones. However, the country has had limited international banking and financial interactions for decades and reviving brokerage relations would for sure be a time-consuming procedure.
The other issue raises when it comes to the question about how the intended aviation joint deals will be financed. The recent fall in oil prices and Iran's affordability in financing joint projects has set the alarm for international aviation activists. The concern, however, could be alleviated relying on Iran's income of the increasing number of commercial aircraft using Iranian safe and sound airspace. "The ever-increasing number of overflights can guarantee Iran's financial credit in common investments made with foreign companies," Ahmad-Reza Bayatidoosti an official in The Civil Aviation Organization of Iran (CAO) said after a meeting with a visiting English investing delegation, the company's public relations reported in early April.
The issue of property rights in Iran is the other factor which makes foreign entities startled. Prior to doing business with the Asian country, foreign lessors and aircraft owners wish to get fully informed of regulatory procedures and aircraft ownership rights, mainly because Iran is not yet a signatory to the Cape Town Treaty, which protects the interests of aircraft lessors and owners by guaranteeing rights concerning aircraft ownership, defaults on leases, recouping debts and repossessing aircraft. Iran is reportedly taking preparatory measures to sign up to the convention, which also takes time.
The aforementioned reasons, however, do not seem to stop Iran from making aviation deals with foreigners, for the country is currently in the course of finalizing a contract with the civil aircraft manufacturer, Airbus. For those international aviation entities that remain bullish to finalize deals with the Islamic Republic in post-sanction era, this contract can be a good sample of feasibility of signing pacts with Iran.
As reported, Iran inked an agreement to buy 118 Airbus planes by 2024 during a visit by Iranian President Hassan Rouhani to France, in late January. Although the deal has not been finalized yet, having a brief overview on the published data about the contract declares that Airbus has won the U.S. export license to pen the agreement with Iran, Deputy Road Minister Asghar Fakhriyeh Kashan said, Tasnim reported on April 17; the deal is possible to be financed by Chinese and some European countries, ISNA quoted the Head of CAO Ali Abedzadeh; and all the 118 aircrafts are purchased under a lease-purchase agreement, Iranian Road Minister Abbas Akhundi announced, Tasnim wrote on January 28.
Although Iran's political ties with the U.S. are still tenuous, the country is struggling to give its economic ties enough room to breathe and grow independently of political upheavals. The country's comprehensive negotiations with aviation companies expected to achieve the intended goal.
Yet, Iran-U.S. political stand-off holds the fate of the Islamic Republic's international economic relations in its hand.
U.S. Secretary of State John Kerry said on April 22 that the U.S. would not stand in the way of foreign banks or firms doing business with Iranian companies that are no longer subject to U.S. sanctions. Kerry also said the administration was willing to further clarify what transactions are now permitted with Iran and urged foreign financial institutions to seek answers from U.S. officials if they have questions. They should not assume, he said, that was once prohibited is still prohibited. Nor, he added, should they assume that transactions with Iran that remain illegal for U.S. companies are illegal for foreign firms, AP reported.
But, the Leader of the Islamic Revolution Ayatollah Seyed Ali Khamenei said on April 27 that major global banks' reluctance to work with Iran results from Washington's intimidating policies and its push for provoking Iranophobia. "On the paper, the Americans claim that banks are free to work with Iran, but in practice, they take different measures to foment Iranophobia," the Leader noted.