Defense chief denies Iran tested missile with 2000-km range
May 9, 2016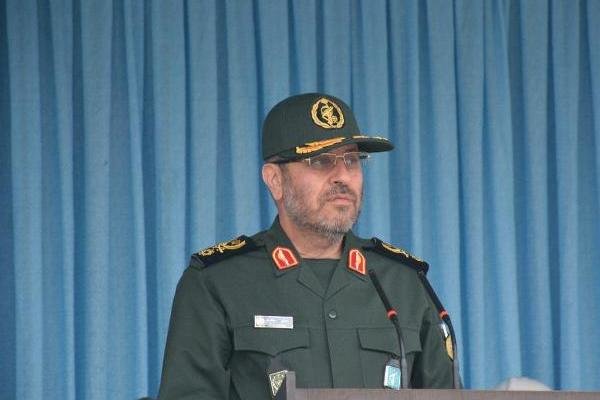 TEHRAN – Iran test-fired a precision-guided ballistic missile two weeks ago, the armed forces deputy chief of staff announced on Monday, Fars news agency reported.
"Two weeks ago, we tested a missile with a range of 2,000 kilometers and an error margin of eight meters," Brigadier General Ali Abdollahi was quoted as saying.
This is while Iranian Defense Minister Brigadier General Hossein Dehqan denied on the same day test-firing a missile with such a range.
Abdollahi made the statement at seminar held at Baghiatollah Hospital, an affiliate of the Islamic Revolution Guards Corps (IRGC).
Iran test-fires missiles of different ranges and capabilities year round during regular military drills to keep its armed forces on their toes and has developed home-grown missile families.
It is not yet clear of which family the missile has been.
While Tehran insists that the capability is merely defensive, some Western countries including the U.S. have said it is in breach of the UN 2231 resolution that prohibits Iran from firing any missile capable of carrying a nuclear warhead.
Iranian officials have deemed the concerns unwarranted as none of the missiles test-fired by Iran were designed to carry nuclear warheads.
Commenting on an earlier missile test-firing by Iran, U.S. Secretary of State John Kerry had said the U.S. and its partners were "prepared to work on a new arrangement to find a peaceful solution to these issues."
However, Iran's Foreign Minister Mohammad Javad Zarif replied that the country's missile program was not up for negotiation with the U.S.
AK/PA