Armed forces budget increased to counter terrorists: Larijani
May 10, 2016 - 10:40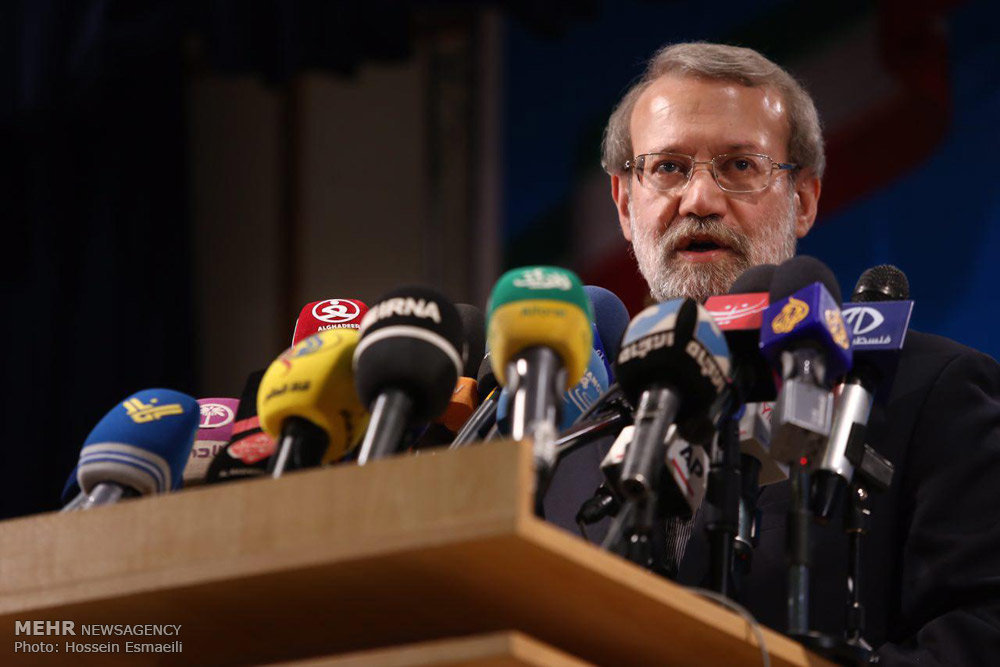 TEHRAN – Iranian Majlis Speaker Ali Larijani said on Monday that budget for the armed forces has been increased to counter "criminals" and "terrorist movements" that threaten the country's security.
During a meeting with senior police officials, Larijani said accordingly the budget for police forces has been increased to strengthen their efficiency.
He also called on the police forces to counter trafficking of goods in order to help implement the resistance economy.
Last week, Iranian lawmakers approved a bill that obliges the administration to allocate five percent of the annual budget to the defense sector, Tasnim news agency reported.
The Iranian fiscal year started on March 20.
NA/PA