Iran's super heavyweight Salimi targets Olympic gold medal
May 11, 2016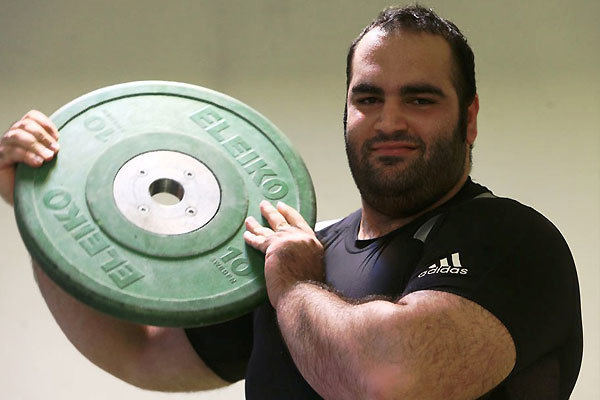 Iran super heavyweight weightlifter Behdad Salimi says that he is going to win a gold medal in the 2016 Rio Olympic Games.

Salimi, who won a gold medal by hoisting 455 kg in total in the 2012 London Olympic Games, wants to make the Iranian people happy once again.
"My only goal is to win a gold medal in Olympic. I am working hard to earn my second gold medal in Olympic," Salimi told Tasnim news agency.
The lifter tore his left ACL during an attempted 262 kilo clean & jerk in training in late October.
The injury kept him from competing in the 2015 World Weightlifting Championships in Houston.
"I've started my training from March 21 and I am well-prepared at the moment. I want to break the record at Rio 2016," Salimi said.
"I'm going to make the Iranian people happy once again by winning a gold medal at Olympic," he concluded.
MH