We have seven finals ahead of us to qualify for Olympics: Mojtaba Mirzajanpour
May 11, 2016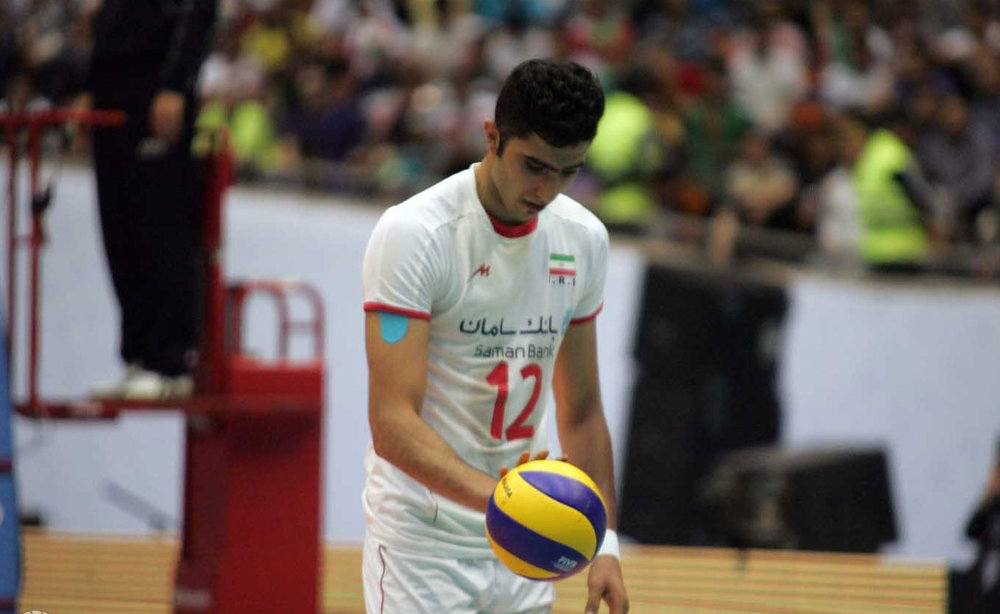 Iran volleyball player Mojtaba Mizajanpour believes that his side has a tough way ahead in the Olympic Qualifying Tournament which will be held Japan later in May.
"All of our opponents are great teams. We need to have a strong start to the competition in order to qualify for the Olympics. Our first game is against Australia who eliminated us in the last round. I believe we have seven finals in front of us and winning these seven games will lead us to Rio," Mirzajanpour said.
Iran national volleyball team, who is currently in France for two preparatory games, will take on FIVB World League champion France on May 13 and 14.
"We have to play friendly games to get ready for the tournaments. Playing against FIVB World League champion as a friendly game will show our weaknesses so we can work on it before the tournament," Mirzajanpour added.
The Olympic Qualification Tournament will be held in Japan from May 28 to June 5. Iran will have to compete with Australia, Canada, China, France, Japan, Poland and Venezuela for a spot in the Olympic Games. The top Asian team and the next three top teams will qualify for the Olympics.
Iran will also compete in Group 1 of the World League in June and July, starting off with a tough first match on June 16 against Brazil in Rio de Janeiro. It won't get much easier for the Iranians as they will face Argentina and the United States in the two following days.
Iran's next three World League matches will take place in Serbia, where they will meet Bulgaria, Brazil for the second time and Serbia. For their last three Group 1 matches, they will be at home in Tehran for games against Serbia, Italy and Argentina. The Finals will take place in Krakow, Poland, from July 13 to 17.
If they qualify for the Olympic Games, the Iranian players will have no time to rest after the World League as they will have to move on to Rio de Janeiro for the Olympic Tournament, which takes place from August 7 to 21.
New Iran coach Raul Lozano from Argentina has picked the following players for the trip to France: Saeid Marouf, Mahdi Mahdavi, Shahram Mahmoudi, Amir Ghafour, Farhad Ghaemi, Milad Ebadipour, Mojtaba Mirzajanpour, Hamzeh Zarrini, Sayyed Mohammad Mousavi, Adel Gholami, Armin Tashakori, Mostafa Sharifat, Farhad Zarif, and Mahdi Marandi.
SG