Hungarian gallery to showcase works by Iranian land artists
May 13, 2016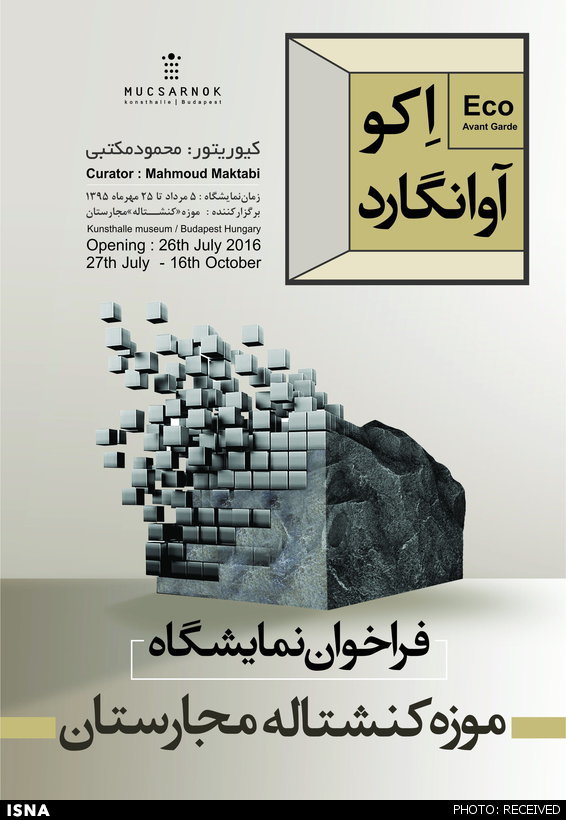 TEHRAN -- The Mucsarnok Hall of Art in Budapest, the most significant Hungarian exhibition space for contemporary art, plans to hold an exhibition of land art by Iranian artists.
The exhibition entitled "Eco Avant-garde" will open on July 23 with the aim of introducing thoughts and techniques behind the land arts produced by Iranian artists and also studying their specific characteristics, curator Mahmud Maktabi told the Persian service of ISNA on Friday.
He asked the artists interested in attending the exhibition to submit copies of their works to him via email at mhmdmaktabi@gmail.com.
"Also in July Kunsthalle will be hosting the exhibition 'Small Gestures' that will be curated by art historian Katalin Keseru and art critic John K. Grande," Maktabi said.
Forty land artists, including Ahmad Nadalian from Iran, have been invited to the exhibit.
"This would be a good chance for Iranian artists to meet and hold talks with world famous artists who will attend the exhibition," he added.
Maktabi also said that there are plans to invite several Hungarian artists to visit Iran and hold workshops the country.
Eco Avant-garde will be running until October 16.
RM/YAW
END