Female cheetah dies in a road accident
May 14, 2016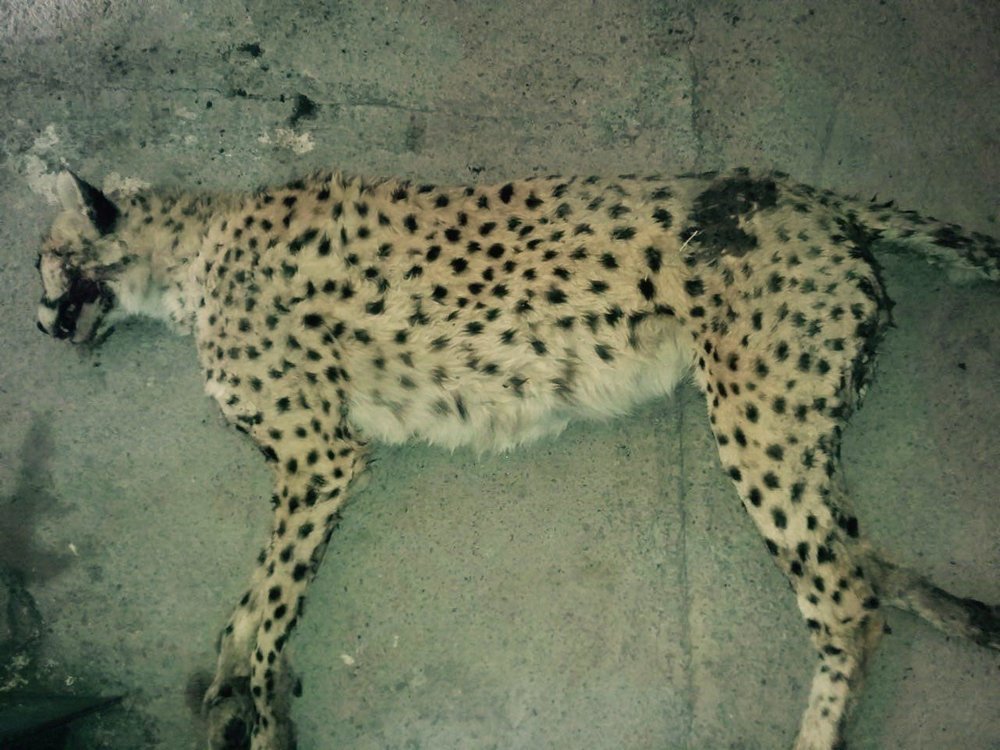 TEHRAN — A female cheetah was killed in a road accident in Shahroud, northeastern Iran, Mehr news agency reported.
The dead cheetah was firstly spotted with its three cubs in 2012 and was being monitored in the region for two years.
Last year the aforesaid cheetah was once again spotted with another cub and during the same year one of its cubs, which is now a mother itself, was observed with its three cubs.
Most probably the cheetah's youngest cub cannot live on its own yet and would face difficulty to survive. Searches to find the cub are still ongoing in the area.
For the last decades accidents have been the leading cause of death for the cheetahs which are on the verge of extinction and the death of this successful mother is a shock to this small population of the cheetahs.
On average every two years three cheetahs get killed in road accidents and considering the population of 40 to 70 cheetahs in Iran that is a big number.
Houman Jokar, director for Conservation of Asiatic Cheetah Project (CACP) told Mehr news agency that unfortunately except for the last year every year accidents of the same kind happen in the same area.
There are signs on the road warning the drivers about the cheetahs that might be passing the road but they don't notice, Jokar regretted.
"We also need the traffic police to help install speeding cameras on the roads," he said, adding, "constructing underpasses and overpasses are also other options to help safeguarding these species."
The dead cheetah was insured and so far Dana Insurance Company has paid 1 billion rials (nearly $28,000) for two of the dead cheetahs, he explained.
"10 percent of the money was spent on the research programs and the rest would be spent on construction projects," the CACP director noted.
MQ/MG