Troupe from Isfahan performs parody of "Hamlet"
May 14, 2016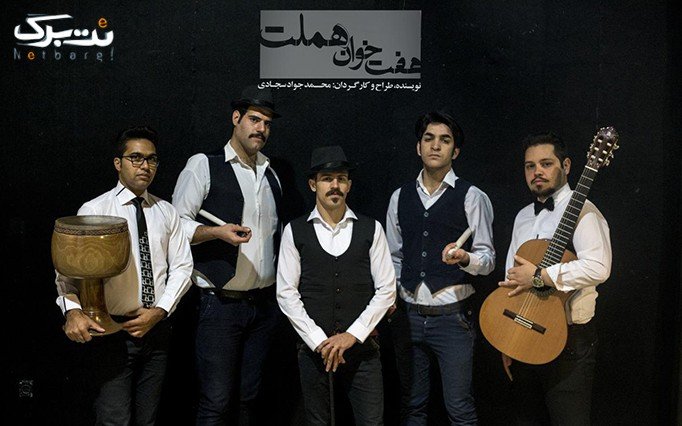 TEHRAN -- A troupe from the central Iranian city of Isfahan is performing a parody of William Shakespeare's "Hamlet" at the Baran Theater in Tehran.
"Seven Labors of Hamlet" has received a great reception from theatergoers over the past two weeks that the troupe has been performing the play, director Mohammad-Javad Sajjadi told the Persian service of MNA on Saturday.
"Seven Labors of Hamlet" was formed in a long process of 15 months of numerous workshops and rehearsals. The outcome was that we learned that 'Hamlet' has the potential to be change into a parody," he stated.
The troupe has used some styles of Iranian traditional dramatic arts, including naqqali and kheimeh shab-bazi, to stage the play, he added.
Sajjadi said that they must go through a complicated process to perform a play in Isfahan. Thus, he decided to stage the play in Tehran.
The play went on stage with support from actor Hamidreza Azarang and directors Ayyub Aqakhani and Nader Borhani Marand from Tehran.
A cast of three actors perform the play, which won the award for best performance at the Isfahan Theater Festival last year.
The play will run at the theater until May 30.
Photo: A poster for "Seven Labors of Hamlet"
MMS/YAW
END