Sustainable development, peace attainable only through innovation, says Ebtekar
May 18, 2016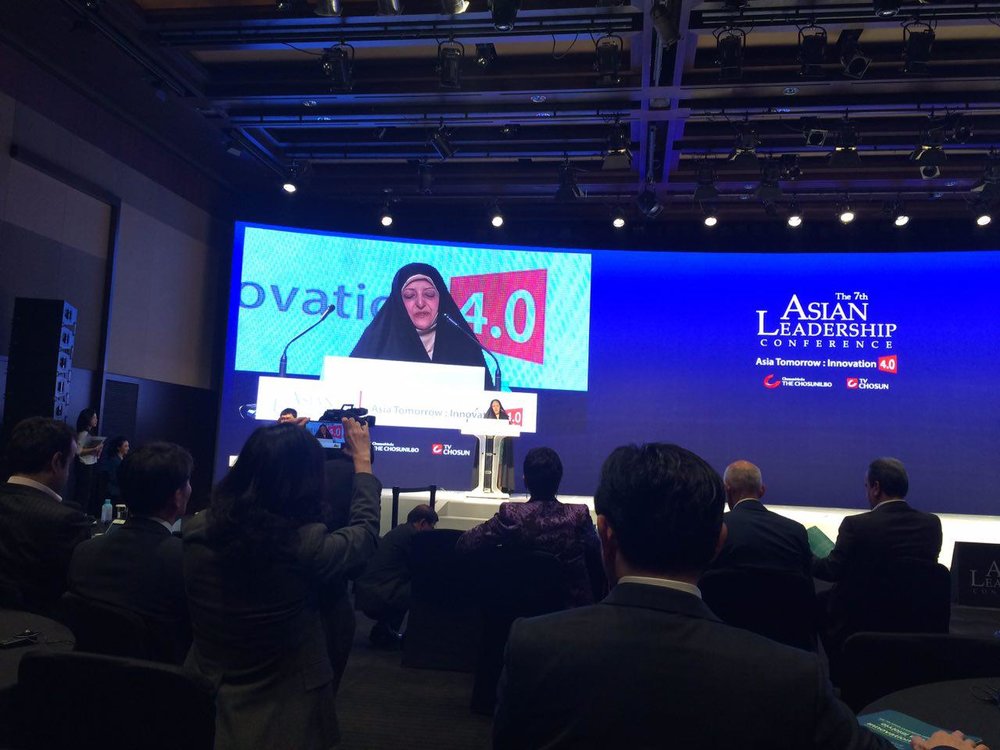 TEHRAN — Sustainable development and peace are attainable only through spurring innovation and novelty, the chief of Iran's Department of Environment (DoE) said on Tuesday.
Masoumeh Ebtekar made the remarks during a speech in the Asian Leadership Conference (ALC) in Seoul, South Korea, IRNA news agency reported.
"Iran has always, before and after the nuclear deal, focused on innovation and succeeded in achieving clean sources of energy and regarding environmental challenges threatening Iran we have always tried to move towards sustainable development by using such sources of energy," she added.
Sad to say, extremism, wars, and terrorism have inflicted damages upon the environment which is a major obstacle in the path of restoring the natural ecosystem, she lamented.
Mentioning the climate change and other environmental challenges she emphasized the importance of international cooperation and interactions.
Media, political leaders, governments and merchants all play an important role in making decisions related to the environment and the humankind fate, she said, noting, today's leadership has failed to stop environmental damages and double standards towards poverty, diseases and some nations have endangered millions of lives on the Earth.
The leaders have to set egoism, vices, and flawed policies aside, join hands and move towards sustainable development in the light of spirituality and morals, she stated.
ALC is the South Korea's premier international conference where global leaders come together to discuss and provide possible solutions for the pressing issues that Asia is facing today.
World-renowned political leaders, global corporate CEOs, and scholars have participated in the conference since it was first held in 2005. This year conference, being held May 17-18, is themed as "Asia Tomorrow: innovation 4.0".
MQ/MG